Join the Energy Practice at MRE
At MRE Consulting, our Energy Practice specializes in providing support to market leaders in the energy sector, helping them to oversee transactions from the trading floor all the way to the delivery of commodities, while managing any enterprise risk and safeguarding profits.
We are different from other big name consulting firms in that we do not have the typical "up or out" culture, but rather, we empower our employees to explore their own career paths and achieve great things. This also means you will experience merit-based growth based on your work performance, not politics.
Our team boasts market-leading experts who know a variety of Commodity Trading & Risk Management systems, as well as diverse industry knowledge. At MRE, we are proud to go the distance with integrity, expertise, and personal commitment.
ETRM Solution/Functional Architect
Solution Architects are pivotal in delivering intelligent and robust solutions for clients. They lead Functional requirements sessions, act as a bridge between clients and MRE's development team, and architect and document solutions. These leaders play a key role in designing scalable solutions, providing expert guidance to the team, and mentoring individuals. Their role demands a deep understanding of both the software platform and industry specifics to ensure the delivery of solutions that exceed expectations.
LEARN MORE
ETRM Technical Architect
Technical Architects oversee the technical design and implementation of our custom Energy Trading and Risk Management solutions. They are integral in bridging the gap between our IT team and client's business users in order to provide a solution based on the client's unique environment. These team leaders utilize their prior experience to design scalable solutions while also using MRE technical accelerators/frameworks and methodologies. They work closely with their Project Manager to help define technical tasks/milestones and ensure that the technical team completes their deliverables on or ahead of schedule.
ETRM Developer
Developers help bring our custom Energy Trading and Risk Management solutions to life. They work closely with the project Technical Architect/Lead and other team developers to implement the technical design. In addition to writing code using a combination of proprietary and public programming languages, they are also expected to effectively document and thoroughly unit test their code. We take pride in our developers writing efficient and modular code based on MRE's development best practices.
AI/Machine Learning Analyst
AI/Machine Learning Analysts are responsible for gathering and analyzing data sets produced through the client's business activities, finding the proper balance of AI vs human intervention, and applying advanced algorithms to develop predictive models. The analyst interprets results, provides insights, and collaborates with cross-functional teams to drive data-driven decision-making for the client's business.
Power/Gas Subject Matter Expert
Our ETRM Power and Gas Subject Matter Experts (SMEs) work closely with our clients to fully understand their day-to-day operations, transactions, and tasks.  These SMEs leverage their experience in gas, power, ETRM and external software to design a platform that will meet these requirements, validate results in the testing phase, train users, and ultimately deliver a positive daily user experience.
LEARN MORE
ETRM Business Analyst
ETRM Business Analysts are responsible for analysis, design, and support of system solutions for commercial Trading and Risk Management functions. They play an integral role bridging the gap between business users and IT project members. Analysts leverage effective communication and organizational skills when working with the end users to translate user feedback into documented requirements, detailed functional designs, and comprehensive testing plans.
LEARN MORE
ETRM Project/Program Manager
Project/Program Managers work closely with their project Technical and Functional Architects to build a detailed project plan and ensure their projects are on schedule and on budget. A key objective for this role is to facilitate a clear communication channel with key project stakeholders (e.g. business leaders, CIO, IT leads) and set/manage expectations with these resources. Our Project Managers are unique in that many of them have hands-on ETRM system experience which helps them provide further value to our clients.
We Take Care of Our People
Whether you are looking to launch a consulting career or grow an existing one, MRE is the type of company where you can balance great work with great life!
We strive to have parity of benefits and we believe taking care of our people is the right thing to do.
Competitive pay. We celebrate & recognize individual success.
Great company culture with fewer layers of decision making.
Performance bonuses. Our typical bonus payout is 90%.
Paid training & career development.
Career growth opportunities. We promote from within!
Remote or hybrid work environment with flexible work hours.
We are based in Houston. Limited-to-no travel!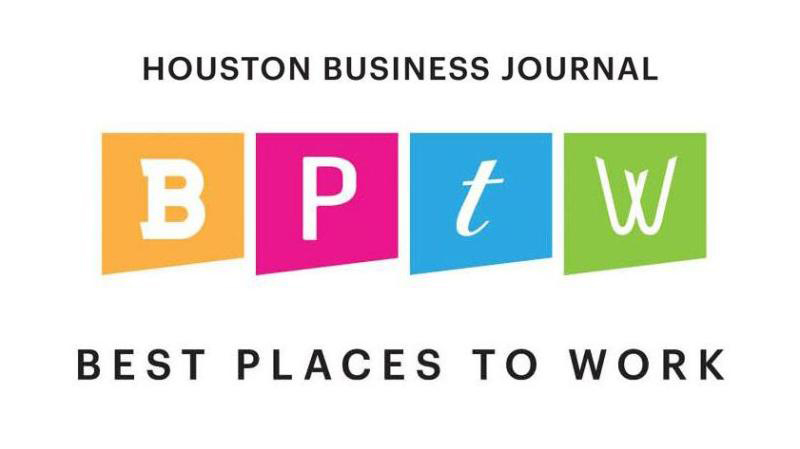 What to Expect at MRE? Hear Directly What Our Consultants Have to Say.
Apply Now
To apply, you'll need to prepare a resume and cover letter highlighting your work experience and qualifications.