Training & Development
Learn and grow through continuous learning opportunities
Training Courses
Training courses online ranging from project management, business analytics, and practical technology skills. Consultants can access thousands of training courses through our online portal, Udemy.
Sponsored Certifications
Sponsored certifications for recognized industry certifications from Microsoft, Salesforce, Project Management Institute, and others.
Discussion Panels
Discussion panels on leading technology and industry trends including robotic process automation, master data management, and field service.
Weiss Energy Hall at the Houston Museum of Natural Science has become a destination for MRE. The program hosts an annual "field trip" followed by drinks. It is an interactive, hands-on event that allows MRE'ers to learn about upstream, midstream, downstream activities as well as renewables, while supporting one of Houston's finest public institutions.
Career Advising Program
Mentorship, Coaching & Team Building
A career in consulting can be difficult to navigate. Our Career Advising Program (CAP) helps people achieve their highest potential. Each employee is paired with an advisor who will act as their mentor, coach, and champion.
We host big and small events to bring people together throughout the year from the annual holiday party, company-wide happy hours, department socials, to project appreciation events. Social events bring people together, while serving double duty as a communication forum for the latest news about the industry, company and individual accomplishments.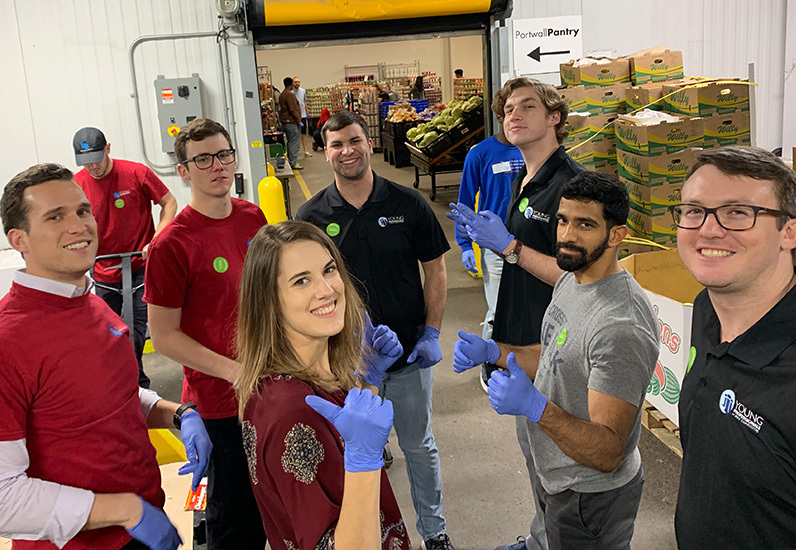 Community Service
We are invested in giving back to the communities we live and work in. In Houston, we support the National Multiple Sclerosis Society, Child Advocates, and other local non-profit organizations. The MRE Bike MS team has participated 18 years in a row and has raised over $1.6 million. The focus, however, is not on the company but the cause.
We had 45 riders one year, which is incredible for a company of our size. The real work that goes into this event happens well before and well after we get on those bikes – the doctors and researchers working to find a cure, as well as the dollars being raised to support these endeavors is what really counts.