We are the Trusted IT Specialists in Your Corner.
You'll work with MRE staff with your best interests in mind. Consider us your personal IT help desk. We're not repair people. We are trained IT specialists deeply committed to doing the right thing, responding to your immediate needs and anticipating insightful next steps. Our long-term client relationships prove that our personal approach works. Yes, high tech can be high touch. MRE is proof.
Shayon Mazumder
MANAGER, IT MANAGED SERVICES
Patrick Montesanto
BUSINESS DEVELOPMENT MANAGER
IT Managed Services: We're on IT.
MRE's IT Managed Services give you the freedom to focus on your core business, not on your IT issues. We share a goal: To keep your IT systems in peak condition so your business can thrive. MRE's experts are an extension of your team, taking time to explain everything we plan to do in plain language, using an arsenal of up-to-the-minute tools to manage your operating expenses and raise efficiency. Plus, you select the services you want from our tiered menu of options. You remain in control.
Custom IT Solutions for Every Kind of Business.
MRE is an IT support company known for creating customized solutions to fit specific business needs. We understand IT services for non-profit, healthcare, oil & energy, manufacturing, consumer services, legal, and a host of other industries. We'll help you budget for your requirements and we'll never upsell you on things you don't need. That's not just hyperbole. Integrity is in our DNA.
IT Strategic Planning & Budgeting
Cyber Risk & Security
Software License Optimization
Local Support and Services 24/7/365
Disaster Recovery Solutions

Project Engineering

Microsoft Cloud Solution Provider

Proprietary Audix Platform
IT Managed Services Propel Your Business Forward
IT Roadmapping
Our team takes time to learn your business goals and objectives as we assess your current IT state. This helps us develop a forward-thinking roadmap for your IT environment. We believe you deserve an in-depth evaluation so we can all remain focused on your business and budget as we move forward.
Cloud, Network & Security
We understand deploying and managing cloud technologies can be dizzying. Our experts help you become more agile in those efforts by setting up secure monitoring and management of your entire IT environment.
Email Security
We'll collaborate with you to secure company emails from malware, phishing, spam and a range of other harmful email threats.
Architecture & Design
Let us assess and align your technology footprint with your organizational goals. As experts in effective enterprise IT architecture and design, we'll make the process sing in harmony with your business objectives.
DevOps & Custom Development
We can take steps to optimize your software development cycles, helping you scale super-responsive applications through customized development projects. With your budget in mind, of course.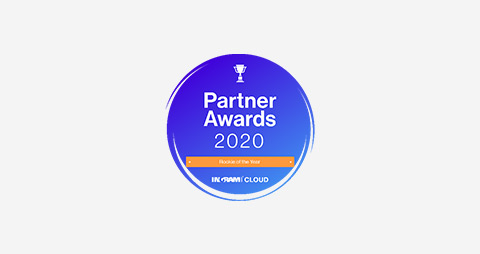 2020
Rookie Partner of the Year
Ingram Micro Cloud
MRE Consulting was recently named Cloud Rookie Partner of the Year for North America by Ingram Micro Cloud. The award recognizes a new partner firm that has achieved outstanding growth in customers and revenue.
According to MRE Vice President Dru Neikirk, "With so many clients seeking scalability and business continuity within their infrastructure, one of MRE's key strategies is to help customers migrate their on-premise assets to the cloud through an Ingram Micro partnership. This helps clients fine-tune their Microsoft investment while optimizing their capital investment spending."
Industry-Leading Hardware and Software
MRE delivers the most innovative technology available and always keeps you updated on useful new resources, techniques and IT buzz. Your MRE technology partners are leaders in the hardware and software industries, offering your business ready access to the most well-respected companies in the world. MRE provides local IT solutions, all at your fingertips with one contact.
Microsoft
Microsoft Gold Partner
SALESFORCE
Salesforce Partner

HP
HP Authorized Partner

Cisco
Indirect Partner

Barracuda
Authorized Partner

Skykick
Partner

VMWare
Authorized Partner

Sonicwall
SonicWall Secure First Partner

Veeam
ProPartner Registered Reseller and Service Provider

DATTO
Datto Authorized Partner

DELL
Dell Authorized Partner
Partnerships and reseller services are administered by MRE Technology Services, LLC, a wholly owned subsidiary of MRE Consulting, Ltd.
Ready to partner with MRE?
We look forward to talking with you about your business and how we can help with Managed IT Services. One of our IT experts will email or phone you once we receive this form.
Look at all the ways we can help.
MRE provides solutions for streamlining Energy Management, elevating the Customer Experience, discovery through Analytics & Insight, optimization of Technology & Operations, and Professional Services to bridge your company's capability gap.