Connect to customers at every step of the journey
We create branded experiences and engagement on Salesforce Marketing Cloud. By connecting marketing capabilities to data from sales, service, billing, operations, and other marketing activities, we enable smarter segmentation and personalized messaging. Our Salesforce consulting services help companies of all sizes to optimize their sales, marketing and customer success functions.

We are consultants with a track record of success
We deliver deep functional understanding that is backed up by our unique combination of industry and functional expertise.

Implementation
Deliver personalized engagement at scale across channels with Salesforce Marketing Cloud

Campaign Execution
Create campaigns that are branded, personalized, and delivered to the customer at the right time on the right channel

Marketing Operations Strategy
Determine the people, process, technology needed for your organization's marketing vision

Marketing Cloud Connect
Engage customers across the entire journey by connecting marketing, sales, and service

Data Integration
Connect data across the enterprise for complex segmentation and personalized messaging

IP Warming & Deliverability
Utilize leading practices to maintain good subscriber hygiene and gain trust with Inbox Service Providers
We're here to be your team
We're committed and passionate about helping you succeed. With us, your goals are our goals. Your success is our success. But don't just take our word for it. Here are what some of our clients have to say.
Case Study
Going Paperless for Retail Energy with Salesforce Marketing Cloud
A leading retail energy provider wanted to simplify the way new customers sign-up for paperless billing.  These customers would receive an electronic bill via email rather than a physical paper bill in the mail. Currently, the energy provider is spending over $7 million per year on paper mailings.
Case Study
Filling In The Blanks: Customer Service Email Automation
A leading North American electricity and natural gas distributor wanted to streamline and standardize how their personalized customer email communications were generated and sent from existing templates. The client used a number of different email tools and templates regionally and wanted to have more consistency over their company branding and better provide internal technology support for their business teams.
Case Study
Learning from the Texas Freeze of 2021 | Communicating with Customers during an Emergency with Marketing Cloud
The Great Texas Freeze of 2021 caused major havoc on the energy infrastructure and left 4.5 million homes without power for days. A major utility company scrambled to communicate with its customers to provide real-time updates and assuage immediate concerns.
Capabilities
Journey Builder
Email Studio
Automation Studio
Einstein AI
Contact Builder
Marketing Cloud Connect
Marketing Cloud Intelligence
Data Cloud / CDP
MuleSoft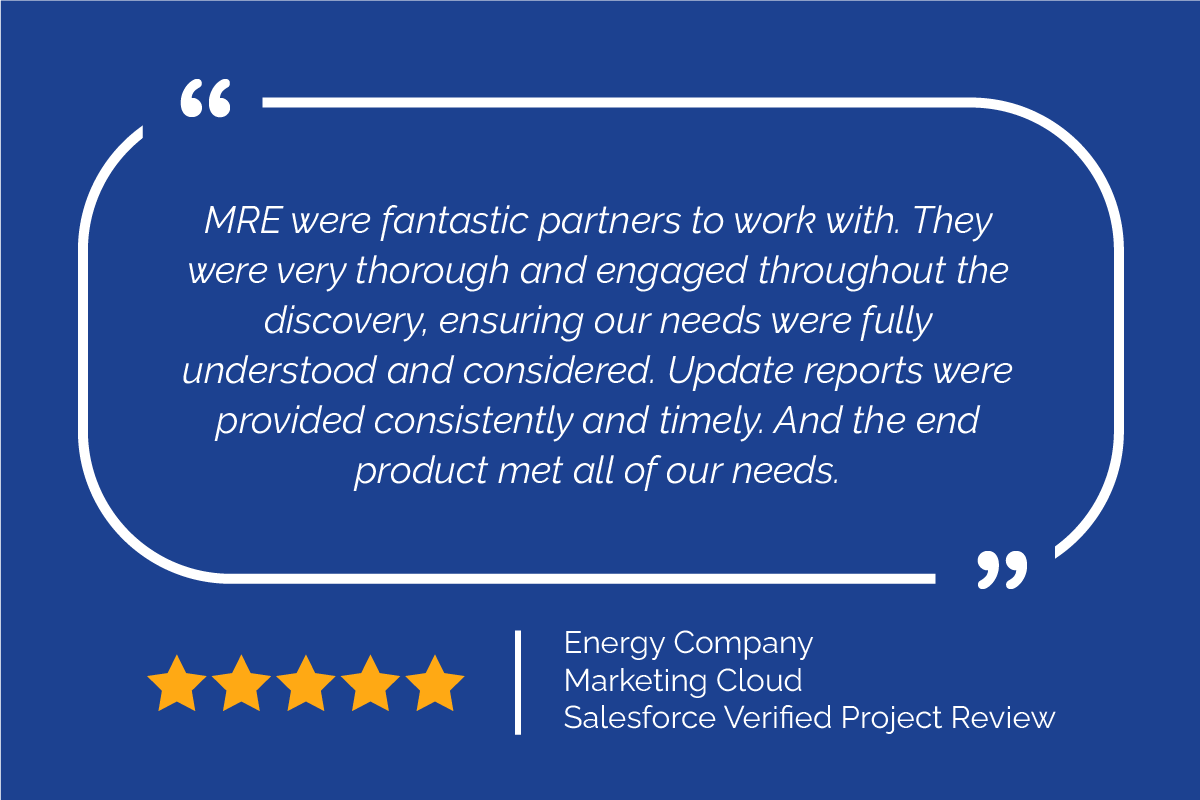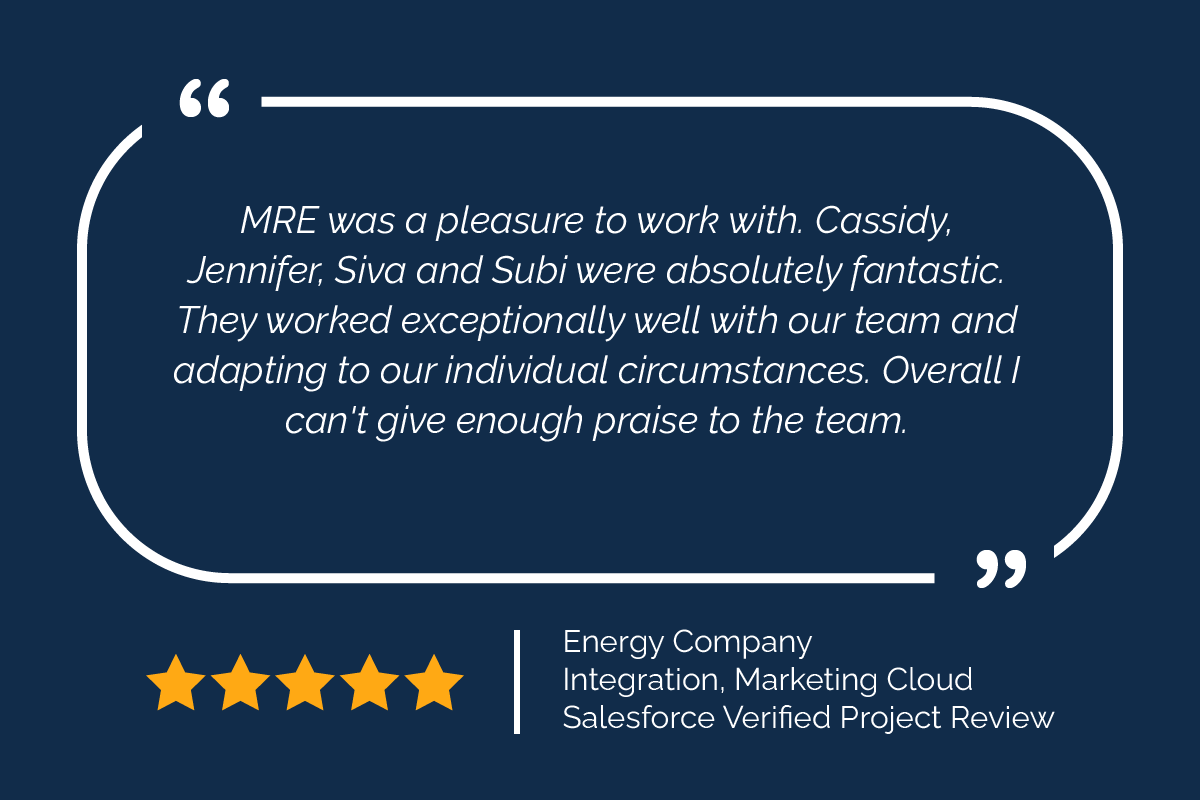 Get a Live Demo of Marketing Cloud
Contact us today to discover how we can empower your business with the full spectrum of Salesforce Marketing Cloud capabilities. Our Marketing Cloud experts are standing by to guide you through it all.