By Jennifer Rivero, Director
In the world of marketing, delivering personalized and targeted messages is crucial for success. Email marketing, known for its ability to create one-to-one experiences at scale, relies heavily on data. While marketers understand the significance of data, there is a significant gap in capabilities when it comes to customer data and enabling digital experiences. This article explores the critical role of data in email marketing, the challenges marketers face in harnessing it effectively, and the importance of strategic partnerships with technology advisors and creative agencies to bridge the gaps and achieve marketing goals.
Email Marketing is 90% Data
In marketing, we want to deliver the right message to the right person at the right time: Create one-to-one experiences that are relevant and sticky; Position solutions that are perfectly attuned to a customer's challenge with a value proposition that is right sized to their need and willingness to pay. Email as a platform is the top channel for marketing ROI precisely because of how it can be used for personalized one-to-one messaging – at scale. I like to joke that email marketing is 90% data and 10% creative. To create and deliver these personalized messages effectively, we need to know our customers – that's data.
Marketing leaders are confident about their internal capabilities around brand strategy and activation, but the capabilities essential to customer data and enabling digital experiences are a bust. In a Gartner study of CMO's, marketing data and analytics was identified as the top internal capability gap with 26%, followed by customer understanding and experience management (23%), and marketing technology (22%). We can dream up the most delightful campaigns that should zig and zag and have bells, whistles, AND ribbons too, but without the customer data, there is nothing. It's no surprise that personalization is easier said than done.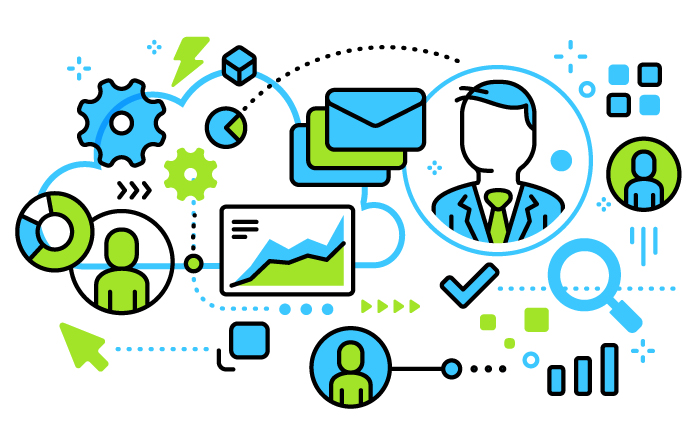 Your data strategy is your customer strategy
The data is out there, but there's a lot of magic needed to make it "usable" by a marketing team. A person on the internet produces 1.7 megabytes per second – that's 16.2 petabytes a year for 300 customers. As individuals, we create so much data with our digital footprint; the problem is precisely that the data is everything, everywhere, all at once. Different systems know a customer's purchases, payments, customer service calls, vs. website activity – but we don't actually have a way to identify that they're all the same person.
Marketers and CIO's today are prioritizing a Customer Data Platforms (CDP) to collect and consolidate data from internal systems into one place in pursuit of the holy grail of the "single view of the customer." Marketer interest in CDP increased by 32% between 2021 and 2022, and CIO interest in CDP's rose by 91% between 2020 and 2021. A CDP brings together structured and unstructured data from across systems, including from your CRM, to create that unified single profile view. CDP's have the capability to create AI-powered identities, segments, and personalization, which are all shared in real-time to marketing platforms.
Your data strategy for CDP should reflect your customer strategy: How do we want to engage our customers and at what points in the lifecycle? How can we drive renewals and reduce churn? How can we foster loyalty? What is the customer experience for our brand? Is the "customer experience" top of mind for our organization? If your organization does not already operate in this way, realizing the value from a CDP will be more than a technology investment, it will be a transformational shift.
Why work with a technology advisor
When my company first started with Salesforce Marketing Cloud, we worked with many vendors trying to find the right partner. Ultimately, the vendors fell into two camps: a technology advisor or a marketing agency. I worked with both, and I recommend implementing with a technology partner.
Here's why: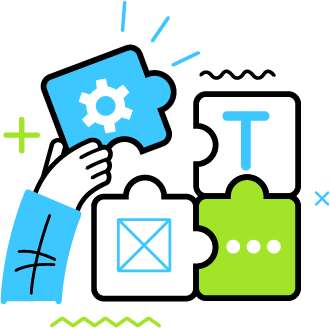 A technology advisor is better equipped to help a company on this journey. They intimately understand how the data strategy needs to support the customer strategy. They have subject matter experts in data architecture, system integration, and the governance needed to operationalize a company's data strategy. These are typically the internal capability gaps that are a barrier to the greater vision. These advisory gurus also know how to talk to the business to understand their customer vision – and most importantly – how to marry them to the technology.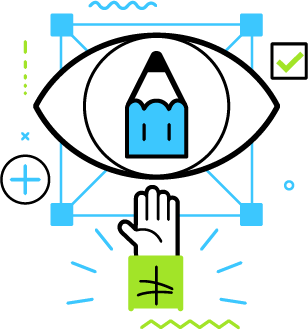 A creative agency specializes in creating on-brand experiences – the creative assets, the look and feel, the engagement. They have expertise in traditional vs. digital marketing, the leading practices for each channel, and can pull in the right mix of creative experts to design the campaign. Of course, there are fantastic creative agencies who can also do the data architecture, but in my experience, they are the larger players who also come with a larger cost and require an agency of record and retainer relationship.
The value of strategic partnerships
Based on capabilities or capacity of your internal marketing team, you may still need to engage a creative agency. Ramping up an email marketing program requires mobile responsive design, digital copywriting, knowledge of deliverability concepts, light HTML / CSS, list segmentation, etc. These skills are different from the skills required for traditional brand activation that may be the core of your internal teams. Help your internal team be successful by getting them the resources they need to succeed.
So, remember that if it comes to a technology advisory vs. marketing agency, prioritizing your data strategy is prioritizing your customer strategy. But it's not an "either/or", it could be "and". Determine your strategy, identify your operational gaps and bring the partners you need to the table.