The Right Solution For Every Business
We develop digital solutions using the latest Salesforce products and technologies to help you grow your business. Our Salesforce consulting services help companies of all sizes to optimize their sales, marketing and customer success functions.

Exceptional Customer Experience is Our Specialty
We don't just create experiences. MRE Consulting turns customer interactions into lasting relationships. Our outstanding team of consultants collaborate with you to elevate your brand, engage your audience, and grow revenue.
We're here to be your team
We're committed and passionate about helping you succeed. With us, your goals are our goals. Your success is our success. But don't just take our word for it. Here are what some of our clients have to say.
Case Study
Redefining User Experience with Salesforce Community Cloud
A large natural gas supplier integrated recent acquisitions as part of its growth strategy to increase and diversify its customers, suppliers, and geographic locations. T​he new solution enabled business teams to standardize and optimize business processes for 17,500+ C&I customers with 30,000+ accounts. ​
Case Study
Improving Revenue and Margin with Standardized Quoting
A global industrial services company was facing challenges related to visibility, optimization and traceability of service quotes provided to customers. MRE implemented an enterprise Salesforce (CRM) with CPQ (configure, price, quote) solution for real-time quoting based on integrated pricing from their ERP system.
Case Study
Learning from the Texas Freeze of 2021 | Communicating with Customers during an Emergency with Marketing Cloud
The Great Texas Freeze of 2021 caused major havoc on the energy infrastructure and left 4.5 million homes without power for days. A major utility company scrambled to communicate with its customers to provide real-time updates and assuage immediate concerns.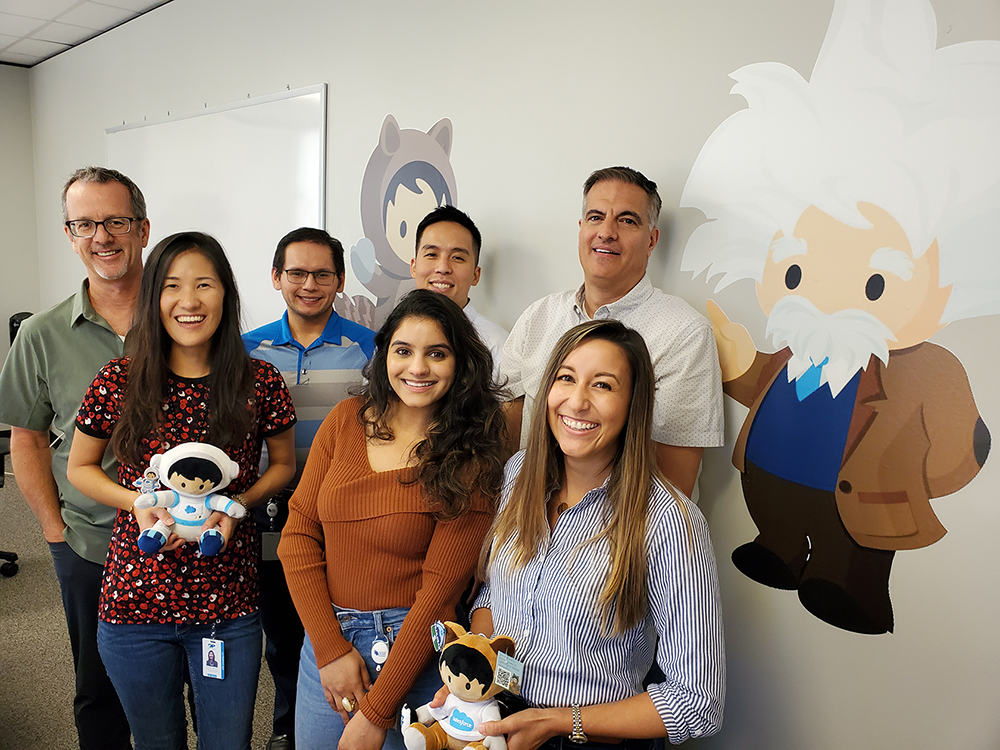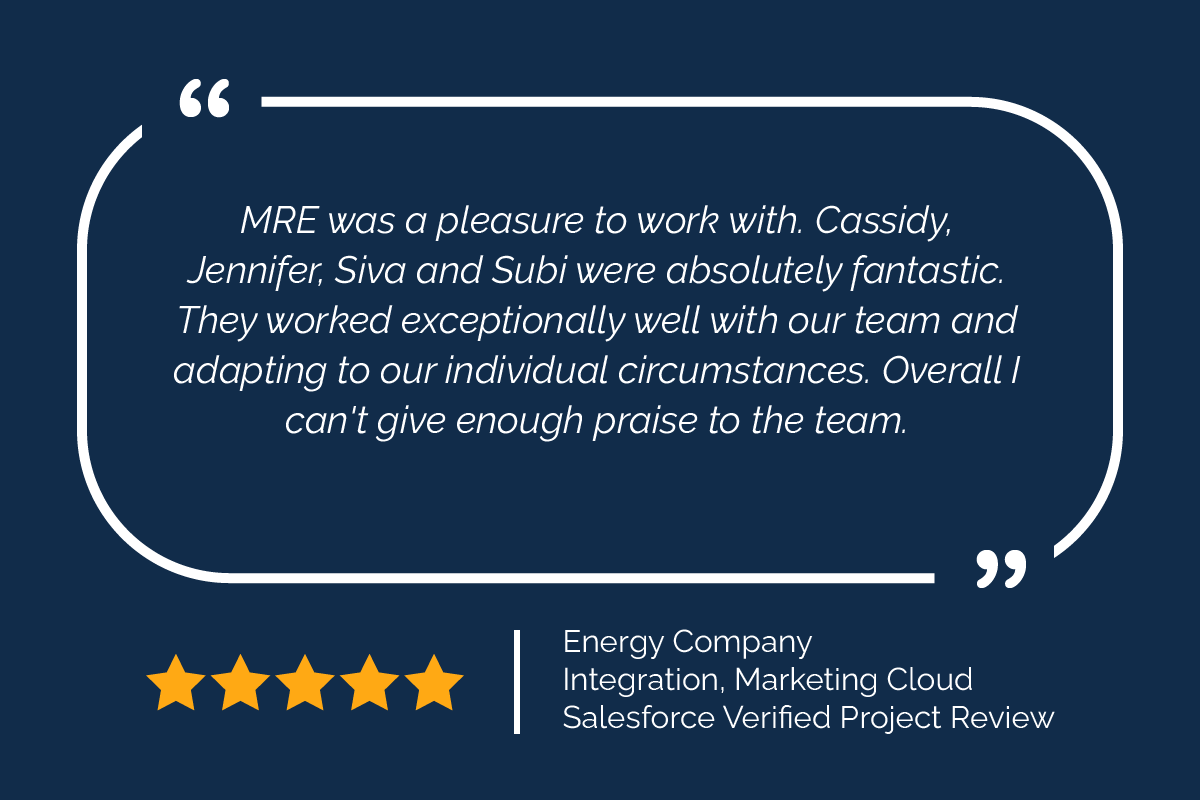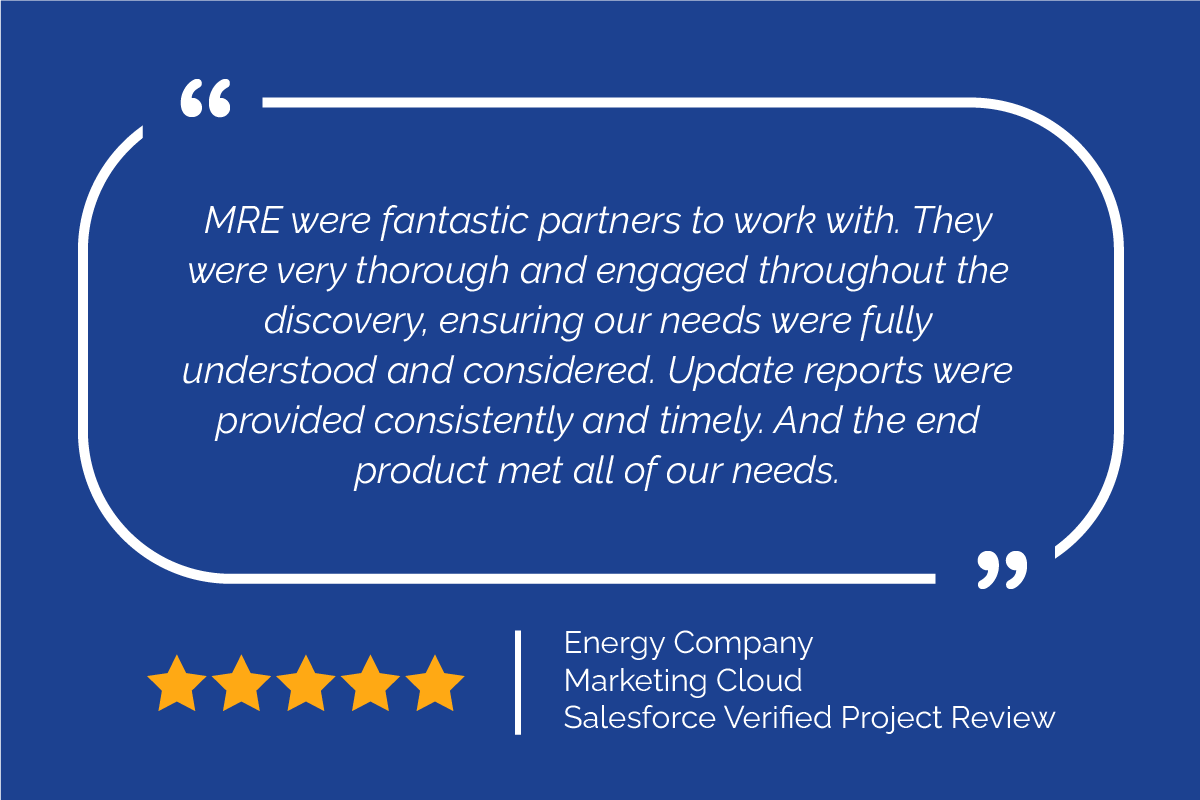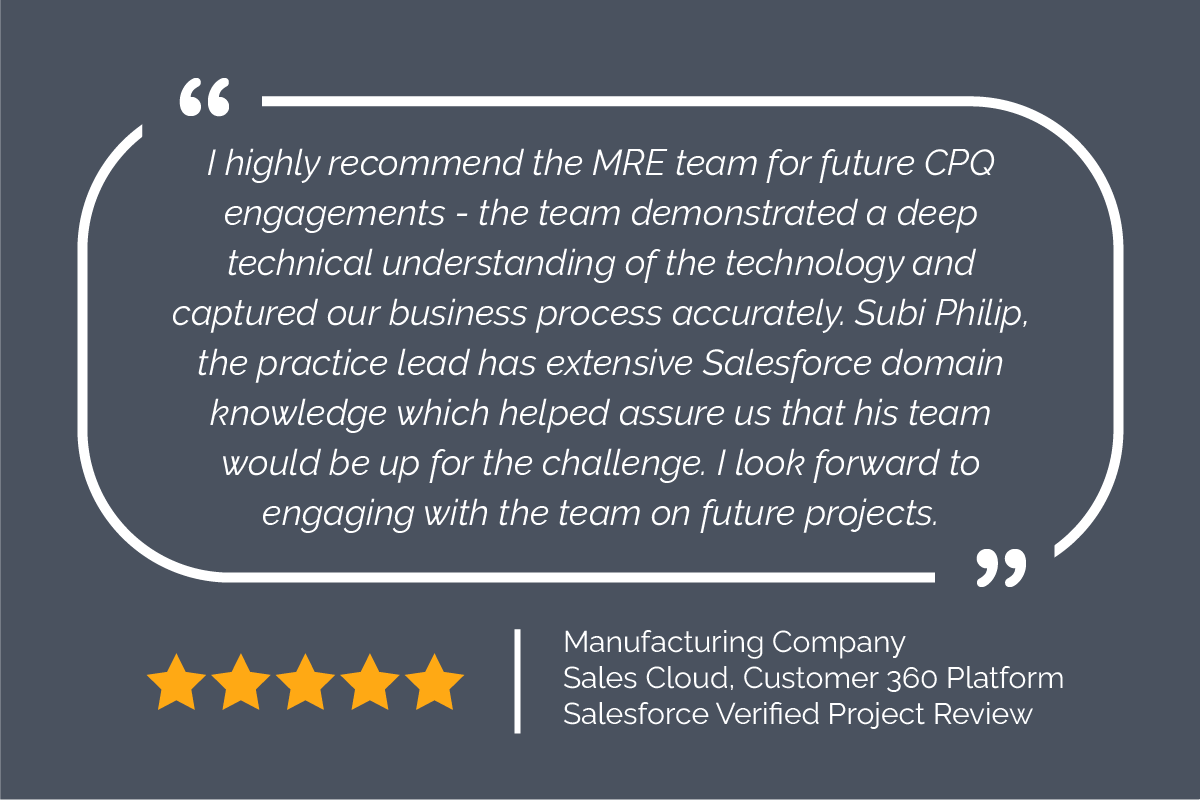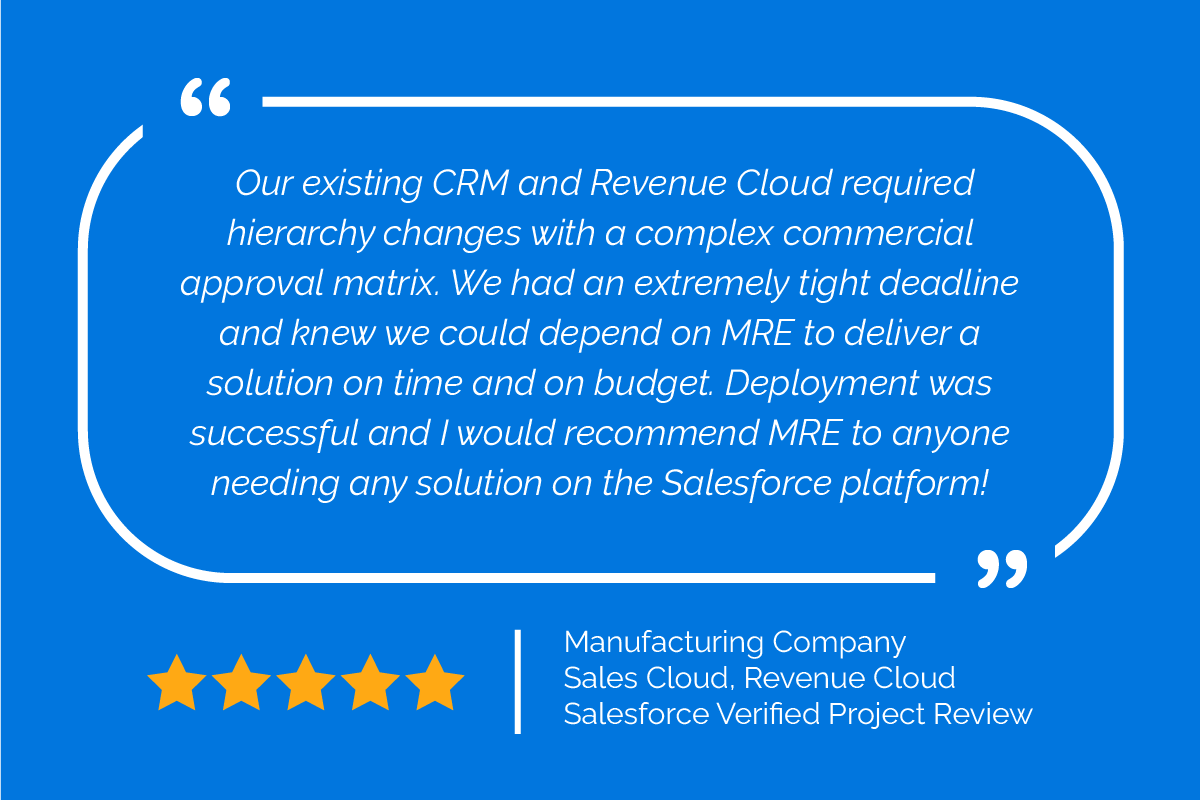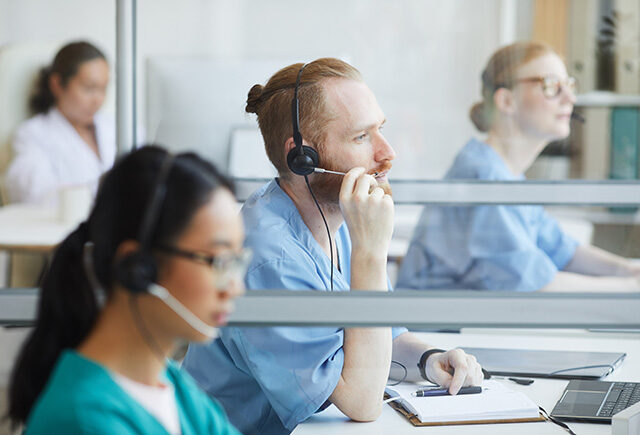 Make your customers happy.
Chatbots are the next step in the evolution of customer service. They can interact with customers in a more personalized way, understand the customer's needs, and provide human-like service at scale. Let us help you build your own natural language learning chatbot.
Watch this quick demo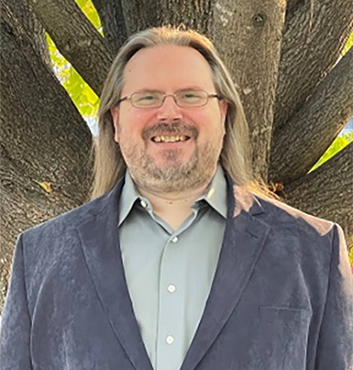 Salesforce Technical Architect
Connect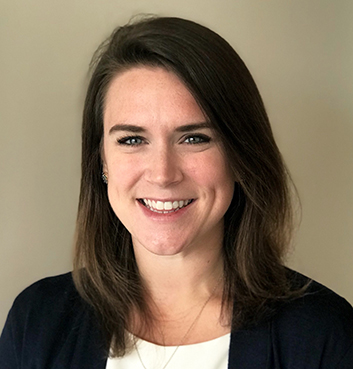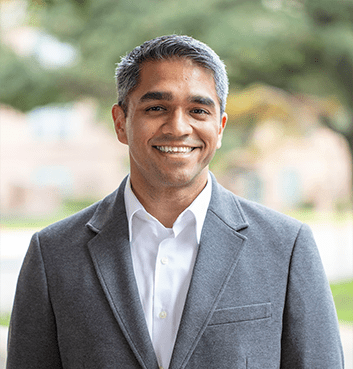 Partner, Salesforce Practice
Connect