MEET DAVID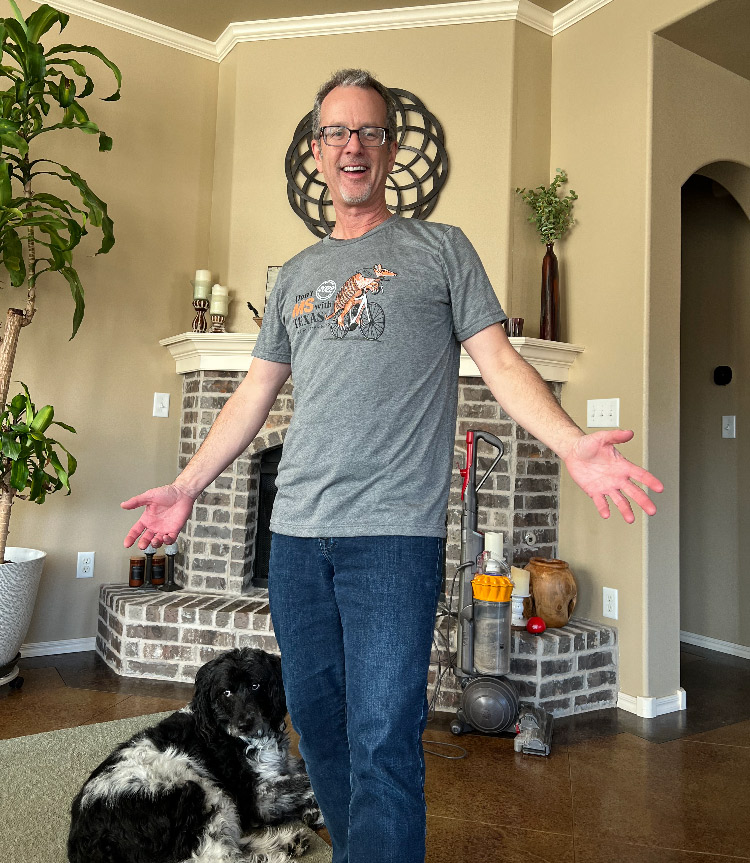 HOW DID YOU START AT MRE? CAN YOU REMEMBER YOUR FIRST DAY?
That's like 36252158 days ago! I was looking for a change and had reached out to a friend who worked at MRE. I flew down to Houston for an interview, and by the time the day was over, it was clear that all we had left to do was figure out a start date. The people were great, and it was everything I had expected from a consultancy.
My first day was with Dynegy, a long-term client of MRE. Doug Ashmore told me "do good", and that's what I did and have done for years to come.
WHAT DO YOU DO CURRENTLY AT MRE?
I am part of the Salesforce practice, but I specialize in solutions that blend Enterprise Trading and Risk Management (ETRM) platforms and Salesforce. My current project is a configure price quote (CPQ) implementation that uses the best in class of both Endur and Salesforce making complex real-time pricing and deal management accessible at the user's fingertips.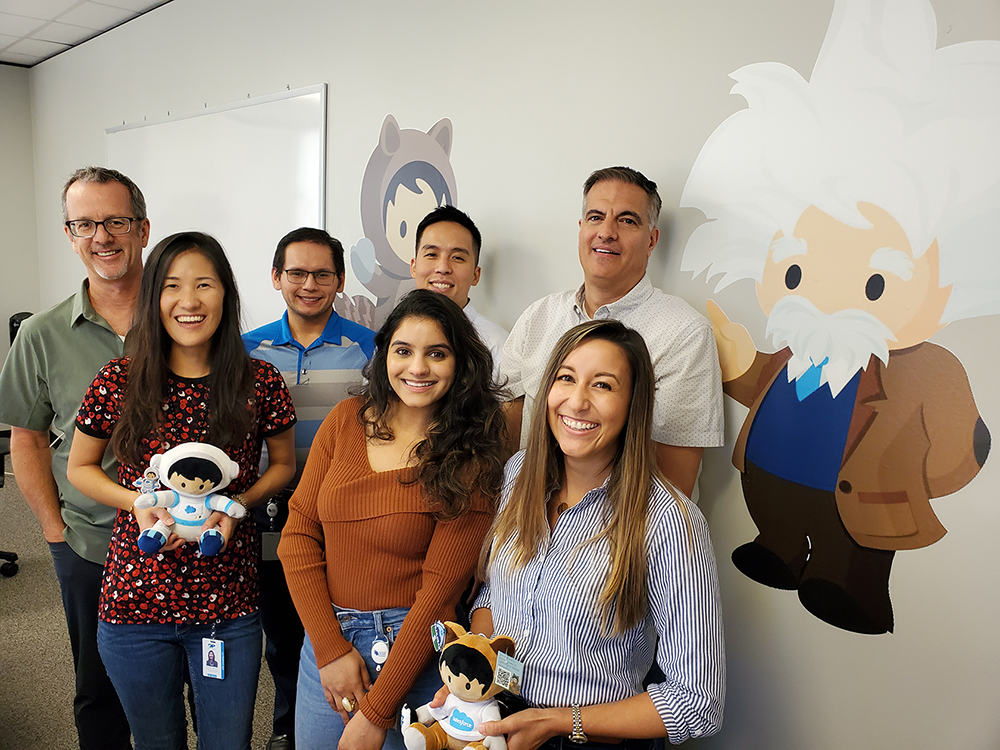 WHAT DO YOU LOVE ABOUT SALESFORCE?
I knew I wanted to do something different, but I hadn't figured out what that was quite yet. When MRE's 2017 end-of-year letter came out, it talked about our growing footprint in Salesforce, and it intrigued me. I immediately raised my hand to get involved. I put in a lot of hours of self-study as my family will tell you, but it has paid off. Salesforce was the perfect complement to my existing skills and background, and has given me a jumping point to get exposure to different industries. I've found a great fit within the technology but also the Trailblazer community.
WHAT SKILLS DOES SOMEONE NEED TO BE SUCCESSFUL IN CONSULTING?
You need the ability to keep moving forward even when the immediate answer does not present itself. You also need the wisdom to know when to ask other team members for help so you can keep moving forward.
WHAT'S YOUR FAVORITE THING ABOUT WORKING AT MRE?
You are really in an environment where you are encouraged to push your own boundaries and grow. Even when I'm asked to do something I've never done before, I know my team has full confidence in me – they see something in me that I don't see just yet. That belief drives me to work hard and achieve. Having that opportunity in a supportive environment is amazing. When you work through a challenge like figuring out how to automate a business problem or mitigate a gap in the software, you learn and grow.
FUNNIEST TEAM MOMENT?
My favorite project moment was an 11pm in-person project go-live (this was pre-Covid). It was late but we had fun after hours. Ben McCann wanted to get everyone pumped. He prepared a hard rock go-live playlist with Iron Maiden and Slayer – if you don't know what that is, it's metal. Well, they succeeded, there was lots of fun and silliness. Even better, production deployment went smoothly and all was good.
SPECIAL TEAM MOMENT?
I really enjoy connecting with different people and learning about the different ways they approach the same problem, and then working together with them to solve it. That's really what it means to be part of a team. Locationally, I'm in Tulsa and the vast majority of MRE is in Houston, but it doesn't even really matter.
Earlier this year, Winston and I decided to work together on getting our Service Cloud Consultant Certification. Every two weeks, we jumped on a call as a check in. We shared study guides, updates on progress, and our work plans. This was so impactful, both in terms of the support but more importantly the accountability that it drove. Every call pushed me to stay on track. The hard work paid off and we both got certified in March 2022!
WHAT ADVICE DO YOU HAVE TO OTHER MRE'ERS?
Find time to volunteer with Bike MS or the Superhero Run. This year was my first year to be part of the Bike MS support crew who provided snacks and moral support for the riders. I had an unbelievable amount of fun, even though it was ridiculously hot. Instead of just hearing "history" from others, this year, I actually got to live it. Now I'm part of MRE history – AND our first ever FUN-draising armadillo shirt.
Being in Tulsa, it's not as easy for me to spend a weekend in Houston without some advance planning. My kids are older now and I was available, so I thought why not? I'll definitely be back!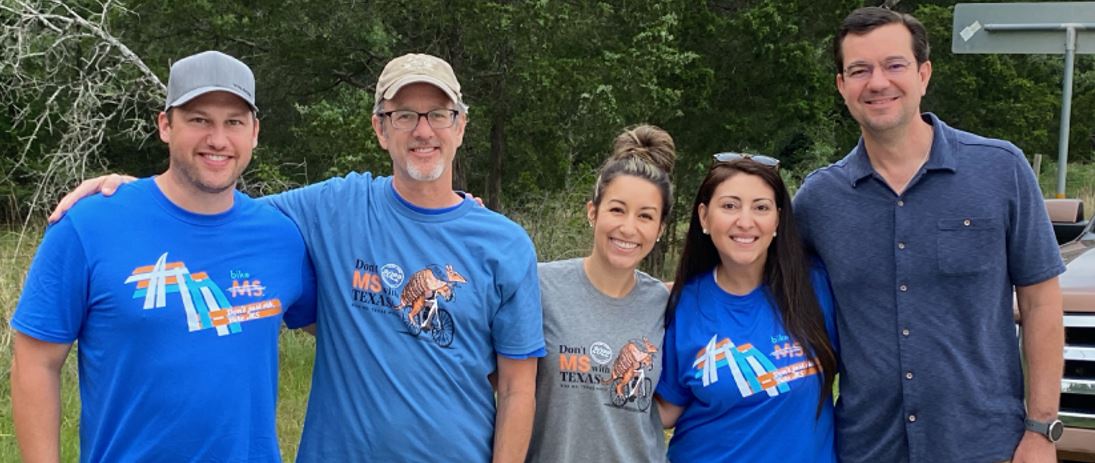 WAS THERE SOMEONE WHO REALLY MADE A DIFFERENCE IN YOUR TIME HERE AT MRE?
Mentors and relationships are like a 4×400 relay race. I'm always meeting new people to learn from, whether it is Endur from Tommy Miles, Salesforce from Subi Philip or relationship building from Doug Ashmore. It's great to be exposed to such a wide gamut of people in consulting with different skills and opportunities for learning.
WHAT ADVICE CAN YOU GIVE TO SOMEONE JUST STARTING THEIR CAREER IN CONSULTING?
There is something to learn from every person you meet. Take the time to find out what that is.
You have the opportunity to learn something new every day. Whether you take the opportunity or not, that's up to you.
Continuous learning is part of my DNA if you can't tell!
WHAT DO YOU DO FOR FUN?
I mow the lawn and pull weeds from the garden. No really, it's therapeutic. I get to take my mind off of work. Behind the lawn mower, it's nice and loud, drowning out everything else. I also have a small garden where I grow lettuce and banana peppers.
I always participate in the annual McNellie's Pub Run, in early November, come join me! It is a blast.
I enjoy hiking in the mountains when it's cooler and skiing when it's really cold. In a few weeks, we are going to visit my son who's been working in Portland, Oregon for the past few years. We're all looking forward to cooler weather and lots of hiking!