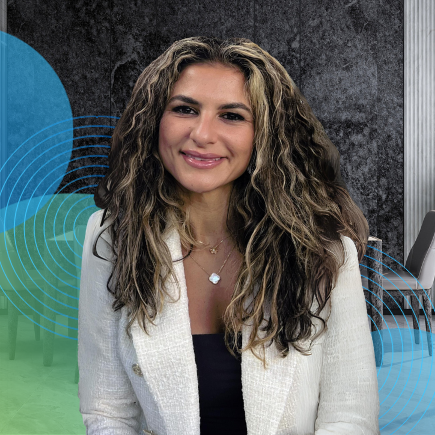 Meet Dena Faris, a talented ETRM (Energy Trading and Risk Management) Specialist in the Energy Practice here at MRE Consulting. In this interview, we explore her beginnings at MRE, her fondness for the energy industry, and the invaluable experiences she has gained while transitioning into consulting.
What is your background?
I graduated from UT Austin where I studied Economics and Accounting. After college, I joined Calpine Energy as a Derivative Accountant where I gained exposure to the power and gas industry working on the trade floor. I was there for over eight years before joining Noble Drilling. A few years in, I felt like I was being siloed from a career perspective if I remained in the accounting space. My brother was at MRE Consulting at the time, and asked if I would consider a career as a Business Analyst in IT consulting. I had been part of several IT projects including an Allegro implementation from my time at Calpine, so I took those experiences as I made the transition to IT. Six years later, I'm still here and loving it. It's been great, and I have not looked back.
What do you do at MRE?
Actually, I just got promoted to Specialist in June! I started with a big Endur implementation when I joined six years ago, and I am still with the same client. We have gone through several projects since the implementation. My role spans all parts of the software development lifecycle from discovery, gathering requirements; working with the developers on design, build, testing; running user acceptance testing, and then assisting with support.
Right now, we are doing a WACOG (weighted average cost of gas) redesign process for storage to optimize how the system values storage and transport contracts. The new solution is more accurate and follows industry standards. We are currently executing user acceptance testing with the client to make sure they understand the changes and are on track to deploy next month.
What is it like to have a long-term client as a consultant?
Working with one client for a long time has its pros and cons. One benefit is you really develop relationships with the teams and can understand what they need on a deeper level. As the company comes back around to implementing enhancements, you also get the opportunity to improve on your initial solution after seeing how they utilize it in their day-to-day roles. The best part is solving a problem for a user and then getting to hear: 'Thank you so much, you just made my day a little easier', or 'You just saved me a lot of time.'
One of the challenges is you need to find new ways to challenge yourself if things get a little too predictable being at the same client, so you can keep growing professionally.
What skills does a consultant need to be successful and effective as a business analyst?
Critical thinking and problem solving. Asking the right questions. Really listening to what the user is saying and translating those needs into a solution. These are all critical skills for a business analyst. Also, I know this may sound basic, but the ability to communicate your thoughts effectively and using the right language for the client to understand – these are skills I'm constantly working on to improve.
Also, when working in the ETRM space, there is a significant amount of data analysis needed to be an effective consultant. SQL and Excel skills are very helpful to extract and analyze the data when solutioning an issue.
What's unique about working at MRE versus another company?
The best part of consulting is that it has allowed me to see all aspects of energy trading from sales, executing contracts with customers, scheduling of gas/power, to back-office billing and accounting. When you're in the industry, you're mostly working within only one of those departments and your knowledge is focused on that one area. My background was in accounting, so I was well-versed in how power and gas contracts are represented in the general ledger but did not have as much exposure to all the processes upstream of accounting. In consulting, however, I engage with stakeholders from across all departments and functions, gaining exposure to the energy industry as a whole.
Anything you're excited about in the industry in the energy space?
I'm interested to see the industry reach its net-zero ambitions through renewable energy. It will allow future generations to live in a cleaner, more sustainable world which is important to me as I have two boys who will be living in it.
What is your favorite part about working at MRE?
MRE is a small company, it's a lot more personal and tight-knit group of people. I feel like the leadership team at MRE genuinely care about their people and their career development and personal well-being. I've had the opportunity to work with some of the 'smartest people in the room', from both a technical and social perspective.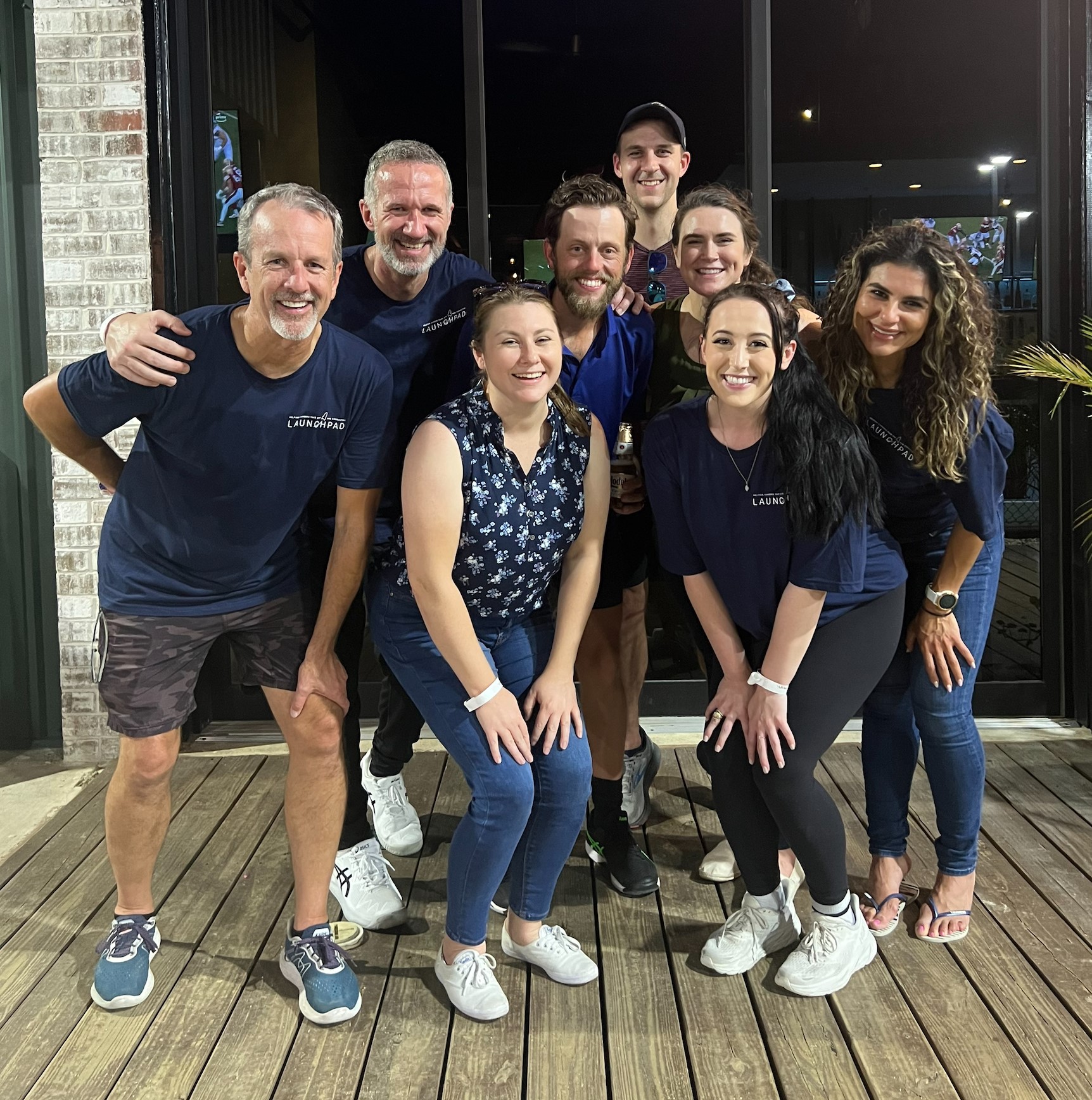 What advice would you give someone who is just starting out?
Have patience. Don't give up, you'll figure it out.
This is always true, but especially when you are changing careers or industries. If you have patience and ask questions, people are willing to help you! That's the key to not feeling overwhelmed when starting anything new. People generally enjoy helping others and giving advice based on their own experiences. That advice will help you figure it out. While you're figuring it out, give yourself time and grace.
What do you do for fun outside of work?
I always tell people that my two biggest life projects are my two sons. I am your typical soccer mom. They're both very competitive and on the weekends, you'll find me on soccer fields all over Texas!
Outside of soccer, you can find us at a Rockets or Dynamo game, or at a sports bar watching Penn State or UT football.  I spend my mornings working out, doing a mix of CrossFit and endurance training.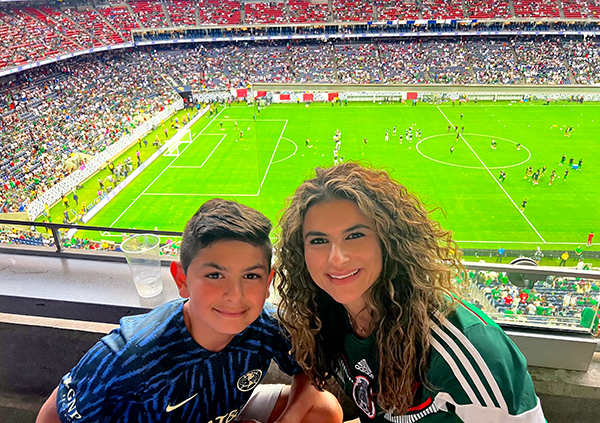 What's your favorite food?
As every Texan probably does, I have a weakness for good chips and queso! I will never get sick of Tex-Mex ever. I've tried many Houston area Tex-Mex restaurants and Lupe Tortilla never fails me. Their beef fajitas are amazing.
I also have an infatuation with Coke Zero, it's like dessert for me.