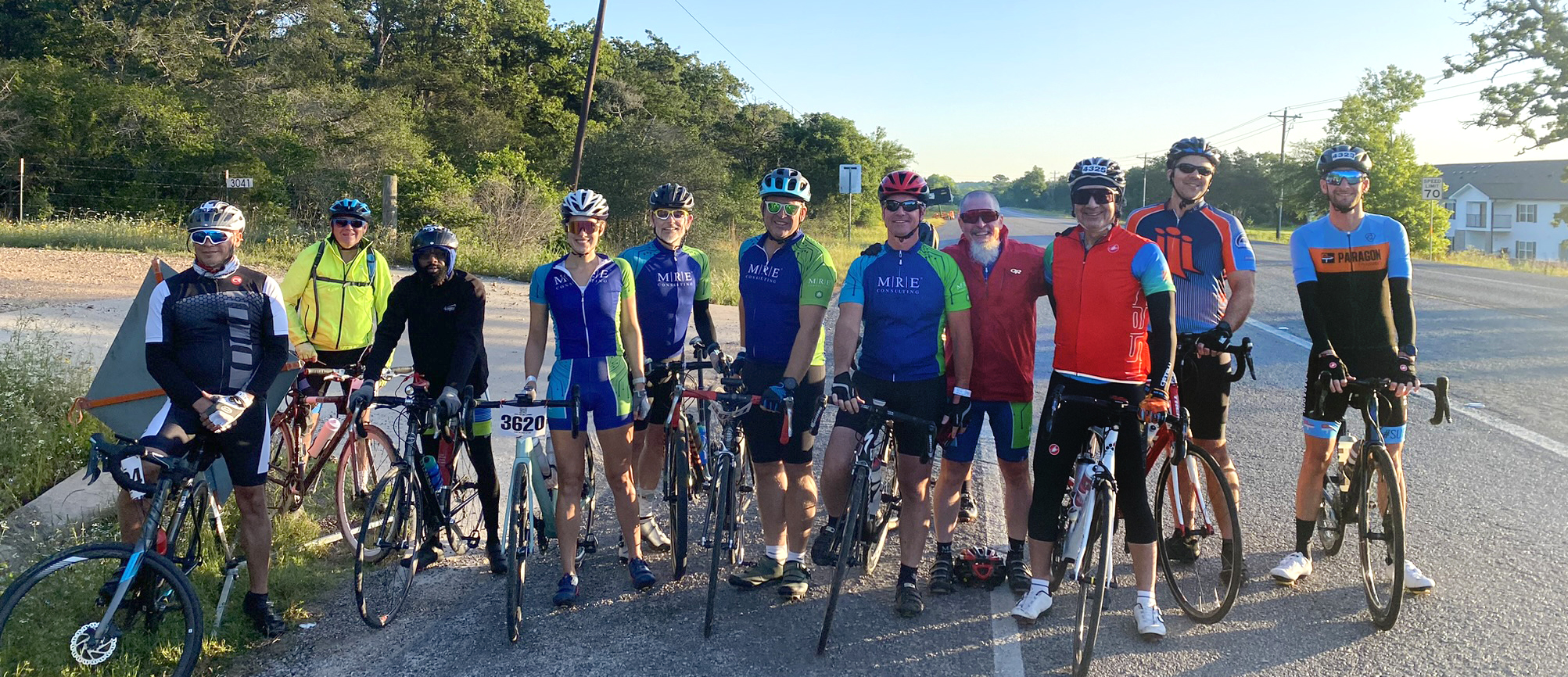 Team MRE 2023
2023 was another successful year for Team MRE and the Bike MS: Texas MS150 ride. The annual event is a two-day cycling journey from Houston to La Grange with a big finish at Kyle Field in College Station. This year Team MRE hit the 20 year mark as part of our continued commitment to the National MS Society and the fight against Multiple Sclerosis.
Megan Moreno, the team captain, expressed her excitement about this year's ride saying, "We had another great year participating the in Texas MS150! Winds were strong on Saturday, but our team's will and mission to make it to La Grange was stronger! It may have helped that frozen margaritas were waiting for them at the day 1 finish line!  Day 2, all of our riders rallied, the weather was great, and Kyle Field was a full of energy as riders crossed the finish line. This is more than just a cycling event, it's a celebration of the collective efforts of riders, volunteers, and supporters to fight MS. Each year the event is a little different, but it's always a fun time to socialize with other MRE colleagues and the amazing staff at the MS Society."
Mike Short, avid cyclist and longtime rider shared his experience, "It was quite a weekend. As you probably heard, we had to ride into a STRONG wind all day Saturday. I think it was the hardest day one I've ever done! The highlight of the weekend for me was when Nerick and Ed finished. Seeing new riders finish is always the highlight of the ride for me. This year I was especially excited for Nerick since the conditions were so difficult. He did great!!"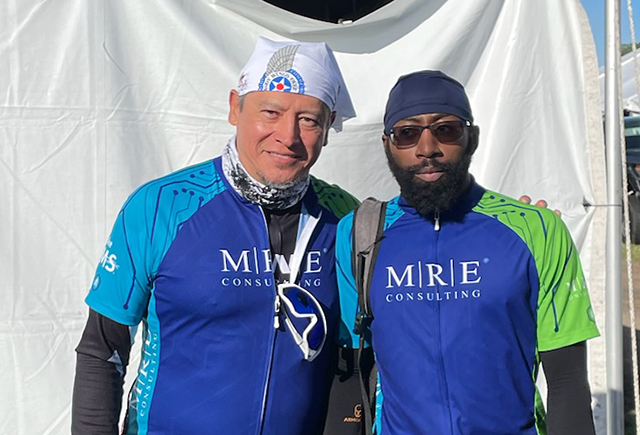 Asked about his event highlights David Colson, two-time volunteer, gave this special shout out, "I'd like to introduce you to Edward Tatuaca. Last year was Edward's first MS-150. If there is a most-improved award, the award was definitely earned by Edward. Even with the challenging winds on day one, Edward rides in and shares a great big smile! I look forward to supporting our riders and having a front-row seat next year. Inspiring!"
Tiphanie Wood, longtime volunteer, also praised Edward for his dedication to the cause and to his teammates saying, "Edward is so great every day at work too! He takes everybody under his wing and nurtures them! He recruited Nerick and Tyler for the event as well, but unfortunately, Tyler got injured right before the event. He took it very hard, and Edward made sure to keep his spirits up and helped him focus on next year!" She went on to say, "Sunday, watching as the riders crossed the finished line filled me with awe that so many people came together for such an amazing cause. I got goosebumps! MS150 -2024, cannot wait!!"
With the support of our extended teammates, friends, and family, Team MRE fundraised over $42K this year. Placing our grand total at $1.7 million in donations to the National MS society. We want to thank everyone who gave their time and support for this year's ride, we can't do this without you! Your support not only means the word to us but makes difference for those affected by Multiple Sclerosis.
See you again in 2024!