My name is Kyler Foutch and I interned with MRE during the summer of 2020. From our first contact at a campus career fair, MRE took time to sincerely learn what I was looking for in life and career, rather than trying to sell me on their organization.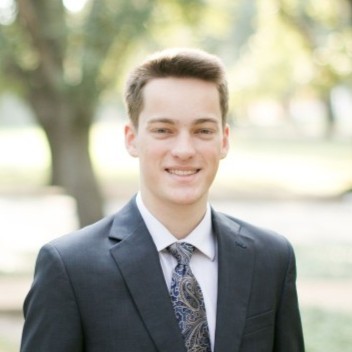 They have communicated openly and acted with transparency, both of which were especially vital because the COVID-19 pandemic critically impacted the months before and during my internship. The world was in a rapid and unprecedented state of change, but MRE maintained a people-first perspective and worked diligently to offer me a real-world, in-person immersive experience. Additionally, their efforts afforded me the opportunity to witness the company's core values in action, and I was continually impressed.
I was provided meaningful, hands-on professional experiences and exposure to the roles and responsibilities of an entry-level consultant, including client engagement work, team environments, and business networking. Professional development opportunities alongside a combination of responsibility, ownership and individualized attention helped me to further develop problem-solving, communication, and analytical skills. My mentor's confidence in me, and the agency afforded to me, served to nurture my intrinsic talents, and strengthen my foundational skills and knowledge.
Midway through the summer, due to pandemic-related mandates by our client, we transitioned into a work-from-home arrangement. This unique situation provided me the opportunity to experience a virtual approach to client interaction and engagement. Throughout that process I received consistent support from MRE colleagues and leadership – logistically, professionally, and personally. Working together, we turned what could have been a vastly diminished experience into a valuable period of intern education.
Reflecting on my internship and seeing real value that I helped create for a client is extremely rewarding. Throughout the summer, everyone at MRE freely offered mentorship, coaching, support, and encouragement. I sincerely appreciate the accessibility of the MRE team, from mentors and new leaders to senior partners, who graciously shared their time and insights to make this internship a truly transformative experience.