2022 Child Advocates Superhero Run Recap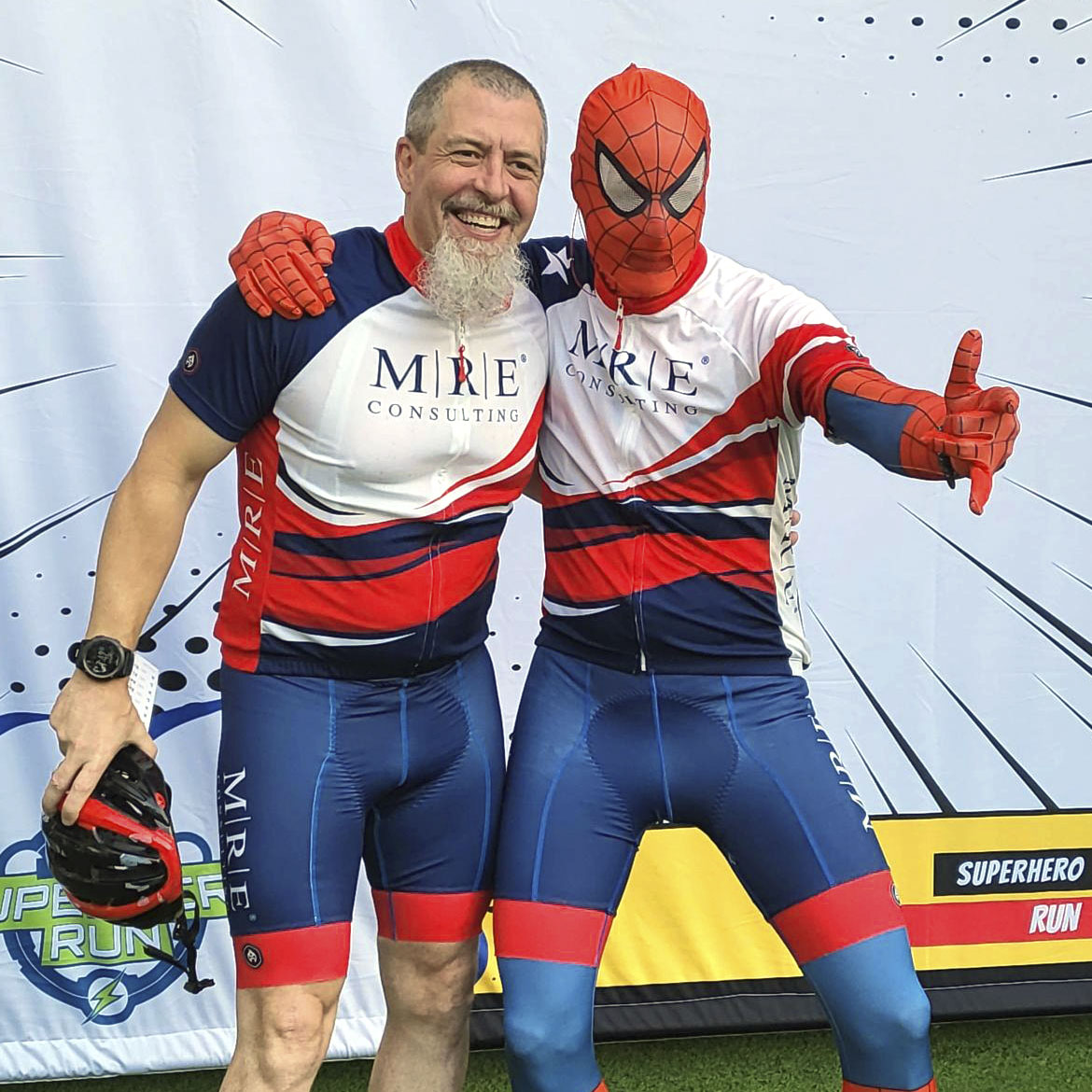 "Superheroes, assemble! We have the power to change lives and with great power comes great responsibility.
To everyone who showed up and ran in support of Child Advocates, THANK YOU!  You are without a doubt a real superhero!!"
– Spiderman, aka Mike Short, FOUNDING PARTNER & PRESIDENT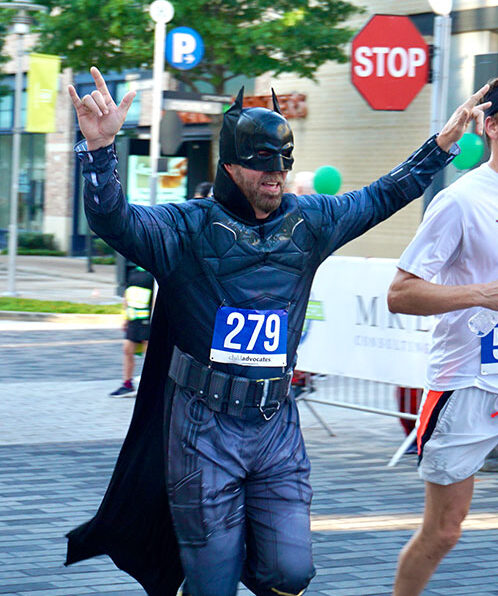 "Favorite thing for me was seeing how many People dressed up as their favorite superheroes to support Childhood Advocates and the energy and excitement from all the kids.  I was dressed up as Batman, and so many of the kids and adults loved it and took pictures with me at the start and while out on the run.
The true highlight of my day was when I was cheering at the finish line, one very young boy who had run his 1k got to the end, but didn't want to cross the finish line because of all the people at the end. He had run all that way, just to stop 25 yards from the finish.  He asked if I (Batman) would run across the finish line with him…. Of course I would, and did!"
– batman, aka Bob Stilwell, Director digital transformation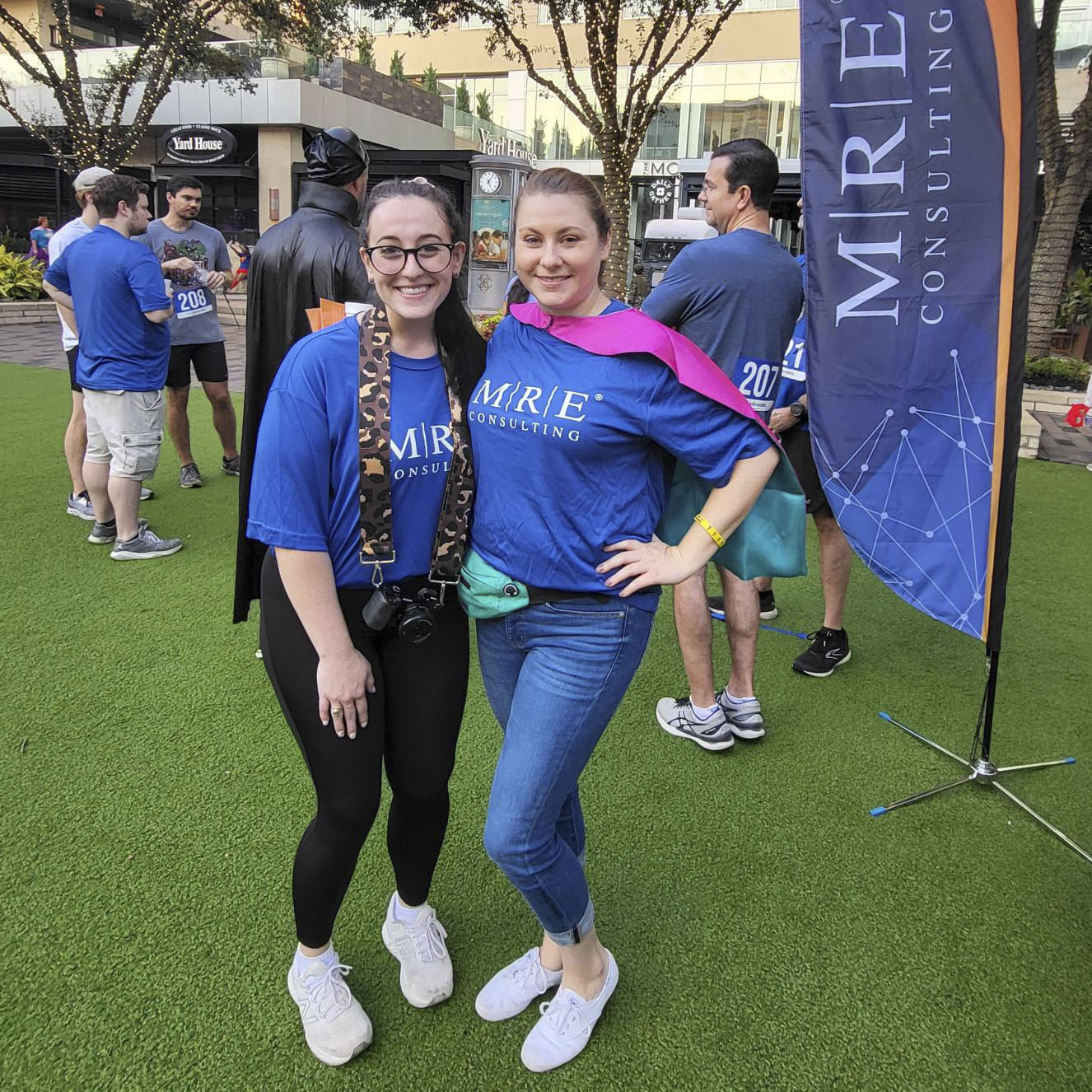 ""I came from a non-profit background before MRE, and being active in the community is something I've missed. It was really nice to volunteer in-person and see all of the kids in costumes."
– Madeline Sandhop, Consultant, Salesforce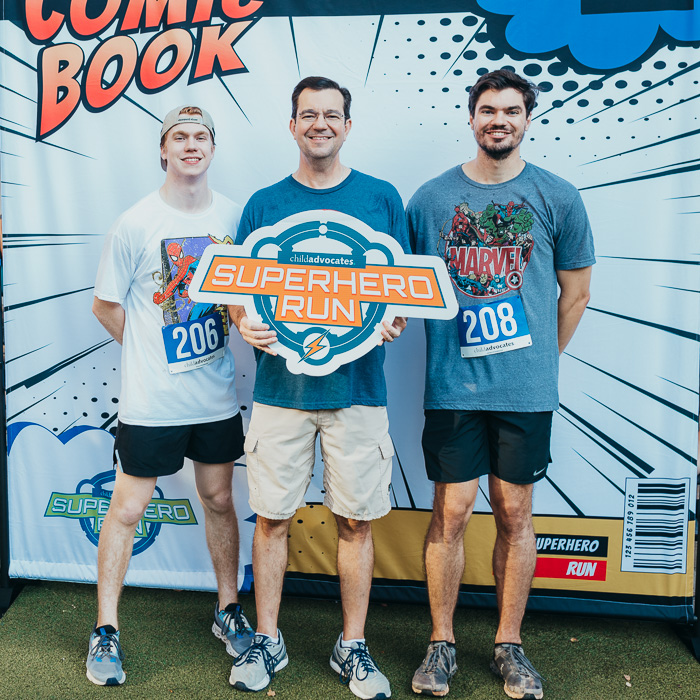 "It was great to be part of a very important cause in our community. It was also a special day for me as both of my boys joined me for the run and of course beat me across the finish line. I'm looking forward to next year!"
– Glen hart, partner