We evaluate and optimize people, process, and technology for a comprehensive approach.
Challenges We Solve
We enable companies to deliver smarter and more efficiently through streamlined processes and technology.
Optimize IT operations & service delivery
Streamline legacy infrastructure and applications, and optimize supporting resources and costs. Define services and service levels, and align resource capacity and performance for delivery.
Align data to strategy and overcome data silos
Identify what data is needed to make day-to-day decisions and drive business strategy. Identify key metrics, connect data from across the enterprise, and surface trends and insights on execute dashboards.
Process automation and digital enablement
Identify opportunities to streamline and optimize processes through technology solutions and data analytics. Prototype or build MVP through agile delivery to get feedback and iterate.
Streamline project delivery and drive organizational change
We bring business and technology together to deliver technical solutions that are designed and deployed with the user in mind.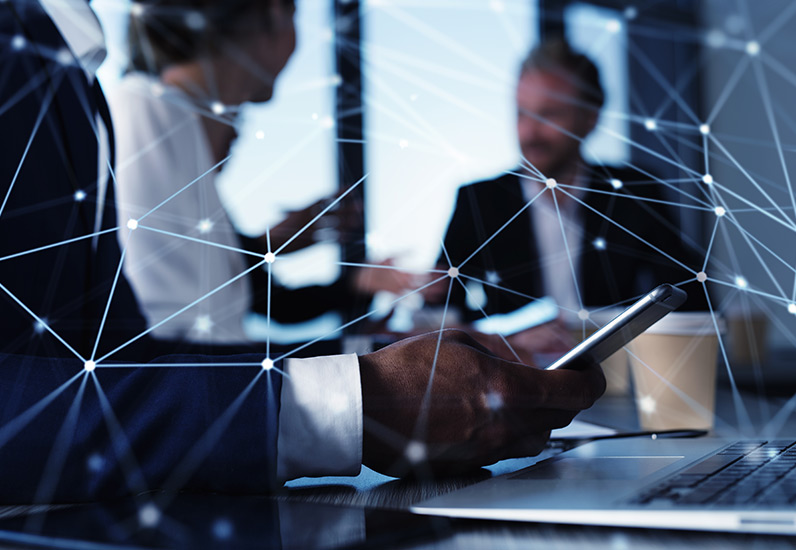 IT Managed Services
Many organizations lack the budget or resources to dedicate a team solely to the management of key systems. This leads to cost overruns, missed deadlines, and subpar performance of critical hardware and applications.
Accelerate your technology and digital transformation goals while managing risk by extending your team with our managed services and support.
Case Study
DevOps Implementation in Management
The client needed to quickly integrate multiple acquisitions into its existing enterprise environment. MRE utilized Azure DevOps technologies and .NET to design, implement, and manage a fully integrated technical ecosystem.
Our Capabilities
We enable companies to leverage technologies in their operations to more efficiently and effectively run their businesses.

Target Operating Model
Align strategic objectives, business need, and resource capacity to develop an optimal IT target operating model. Gain flexibility through Managed Services that provide fit-for-purpose operations support that can scale.

Cloud Infrastructure Optimization
Assess general health of current infrastructure to identify opportunity areas to maximize investment, forecast expected needs, and optimize operations.

Architecture & Integration
Design technology strategy to support business needs. Connect data from enterprise applications and devices, on-premises and in the cloud, quickly and securely through various integrations solutions

Project Delivery & Business Readiness
We apply project management and agile delivery methodologies to align business and technology teams, and effectively deliver solutions.

IT Managed Support & Services
Our goal is to become an extension of your team and work hand-in-hand with you to ensure your systems run smoothly. Gain the ability to scale and flex with confidence with an experienced team.

Service Management
Maximize value delivered by your IT organization through structured design, planning, and operations of information technology. Focus on continuous improvement and business value.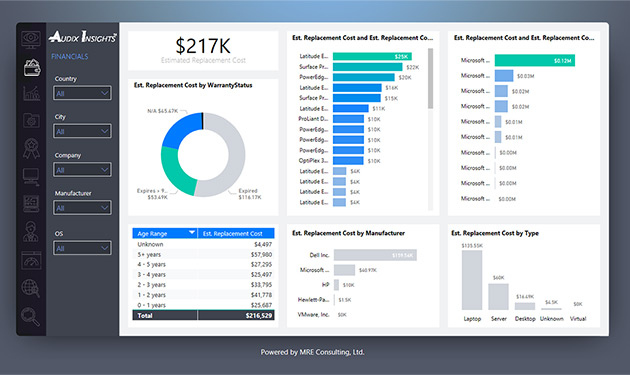 Optimize your IT hardware and software assets
Do you know your application and infrastructure usage, and how usage is allocated across business departments? Audix Insights™ quickly discovers and visualizes hardware and software data from managed assets in your environment for easy IT decision-making. It also provides actionable recommendations to optimize technology spend and cost estimates for financial planning.

Infrastructure/Cloud Strategy

Process Automation

Rapid IT Environment Assessment (Audix)
Professional Staffing
Bridge the capability gap for your organization through our talent network