Salesforce
Discover Roles
Salesforce Developer
Developers work closely with a project Architect to develop the technical solution for a client need. Depending on the nature of the project, they configure the solution in the Salesforce platform, develop custom code and help with activities like scoping, requirements definition, and documentation.
Learn More
CPQ Specialist
CPQ Specialists focus on projects, working closely with an Architect to develop the technical solution for a client need. They configure the solution within the Salesforce platform and are adept at leveraging native quoting capabilities. They develop custom code and help with activities like scoping, requirements definition, and documentation.
Learn More
MuleSoft Developer
MuleSoft Developers focus on projects, working closely with an a Architect to deliver API-led solutions for client integration needs. Depending on the nature of the project, they configure the solution within the AnyPoint platform, develop custom code, and help with activities like scoping, requirements definition, and documentation.
Learn More
Process Consultant
Process Consultants help clients ramp up, manage, and operate their most complex projects, defining functional requirements for technology solutions, and designing transformative approaches for technology systems.
Learn More
Solution Architect
Solution Architects build and deliver intelligent and robust solutions for MRE Consulting's clients. They will lead technical requirements sessions, act as a liaison between clients and MRE's development staff, and architect and document solutions. They design and guide the delivery of large programs of work or multiple client engagements.  As leaders, they design scalable solutions, provide expert assistance to guide the team, and train/mentor individuals.
Learn More
Marketing Cloud Developer
Marketing Cloud Developers design and execute campaigns for clients, leveraging marketing automation tools and techniques. They build integrations, data management processes, automations, and personalization to deliver engaging campaigns that delight consumers.
LEARN MORE
Digital Marketing Consultant
Digital Marketing Consultants design and execute campaigns for clients, leveraging digital marketing best practices and marketing automation tools. They work with the client to understand requirements around campaign, audience data, and engagement strategy, providing feedback based on leading trends in customer experience and digital engagement.
Learn More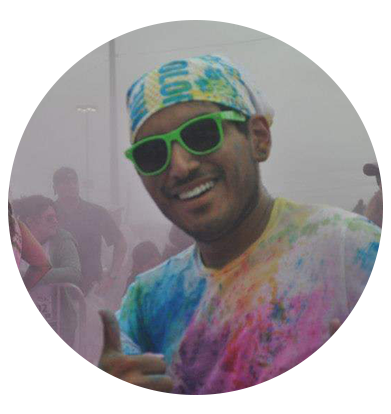 I like Flows a lot because you don't have to be a developer to create a Flow which enables you to automate complex business processes. When you're creating a Flow, you're thinking like a Developer, but you don't know it.
Meet Anthony
Technical Mentorship
Learn from experienced solution architects who have delivered for different industries from energy to healthcare and for companies from start-ups to Fortune 500 companies.
Team Culture
Be part of a team that is intellectually curious, enjoys problem solving, collaborate, and have fun together. Come together with co-workers through regular social events.
Hands-on Learning
Learn when to leverage clicks over code and best practices when custom building on the platform. Develop your skills through training and certifications, while actively taking part in knowledge sharing at practice all-hands meetings.
Community
Get active and competitive: Team MRE, we work together, ride together, and support the community together.
Recognition
Be rewarded for driving results for your clients, practice, and company. Our meritocratic recognition philosophy reflects in our competitive compensation structure.
Salesforce Focus
Work with people who are passionate about putting the customer at the center of the experience and leveraging the Salesforce platform to make all things possible.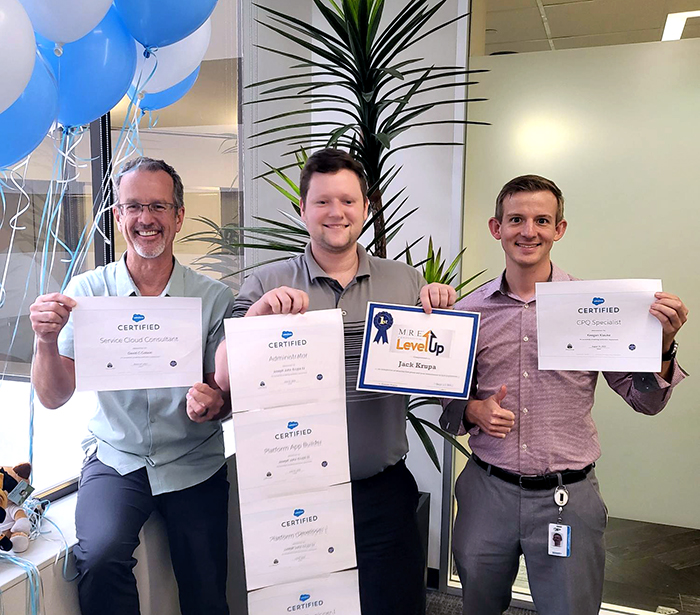 Training & Development
Learn and grow through continuous learning opportunities
Training Courses
Training courses online ranging from project management, business analytics, and practical technology skills. Consultants can access thousands of training courses through our online portal, Udemy.
Sponsored Certifications
Sponsored certifications for recognized industry certifications from Microsoft, Salesforce, Project Management Institute, and others.
Discussion Panels
Discussion panels on leading technology and industry trends including robotic process automation, master data management, and field service.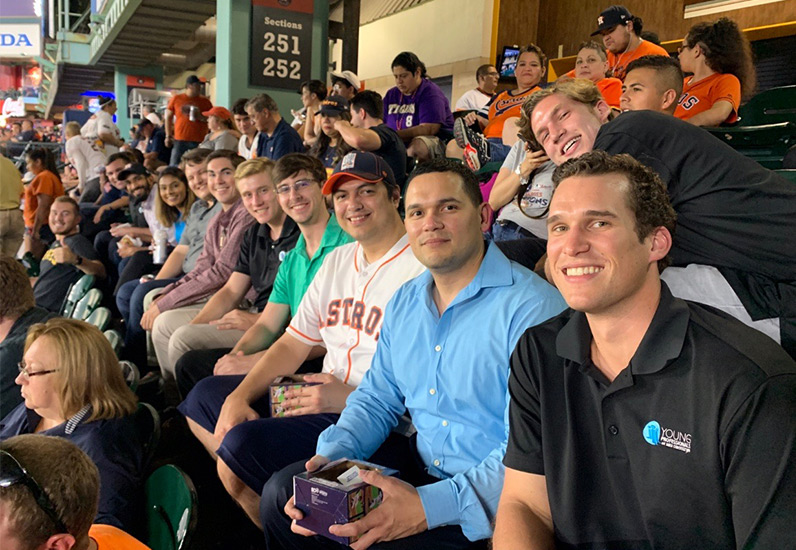 Young Professionals (YP)
YP's mission is to spark innovation and exchange ideas to further the company's goals. The team is focused on cultivating new hires and professionals with 5 years or less experience. The program was created by a recent graduate who joined MRE through the internship program and had a big idea. It continues to be led by young professionals today.
YP is a smaller family within MRE, providing opportunities to learn more about consulting, our clients, their industries, and most importantly, our company. Events range from lunch and learns, networking events, and community service.
The team hosts an annual Kickball Showdown. Members of the Young Professionals (YP) and Experienced Professionals join forces to pit coworker against coworker. Winner takes bragging rights and the official Athletic Series trophy. Word of the event has spread, and spectators attend to cheer (and heckle), with a good time had by all.