Full Time
This position has been filled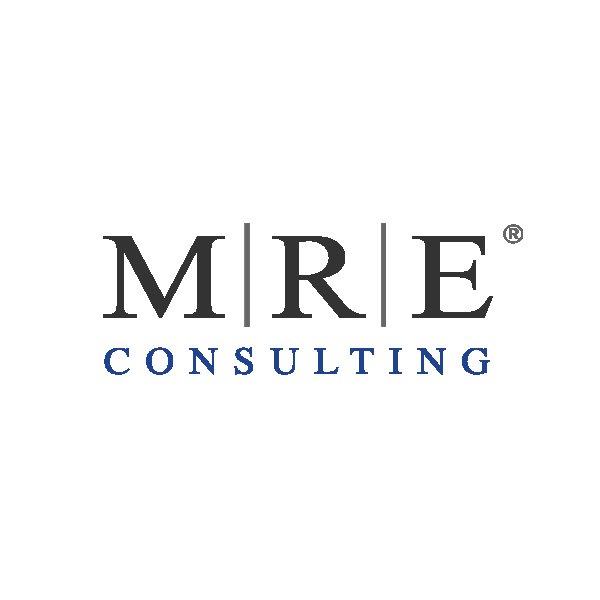 MRE Consulting, Ltd. (LM)
WHERE YOU FIT IN
We are looking for a highly motivated individual with a genuine interest in energy, technology, and a passion to deliver products for a growing company.  The Business Analysis Manager will be responsible for building and managing a business analysis practice to deliver new, scalable solutions.  This role spans across client's Front–Office, Middle-Office, and Back-Office solutions. The Front-Office teams cover applications related to sales, marketing, and customer experience. The Middle-office teams cover applications related to pricing and structuring of deals, load forecasting, risk management, and trading. The Back-Office covers applications related to accounts receivable, settlements, enrollments, and billing.
The individual will be responsible for establishing business analysis standards so support application lifecycle.  This includes but not limited to standards for building a business case, gathering business and technical requirements, designing process flows, and creating test strategy.  The ideal candidate is an experienced business analysis manager who enjoys leading and overseeing a growing team of business analysts working across the organization to analyze and develop requirements for the technology team and/or third-party technology vendors. They will also be required to work with cross functional teams to provide data-driven solutions. The position will work closely with our Products and Projects Manager to understanding client's existing systems landscape and our product roadmap.
Reporting into the Director of Technology Operations, the role requires a self-motivated, dedicated, and responsible individual with the ability to perform well under pressure.
JOB DUTIES & RESPONSIBILITIES
Establish frameworks and standards for business analysis, development of standards, tools and templates for business analysis
Provide oversight of business analysts team and ensure team deliver solutions to the standards established
Build cohesion within the team and motivate team to produce quality work
Create and present business cases, decision proposals based on research to leadership for decision making
Responsible for business-related analysis and design deliverables including requirements documentation / business stories, acceptance criteria, process workflows and training plans/materials
Work with IT/3rd party vendors, internal Product Owners and Project Managers to ensure proper interpretation of the requirements / business stories and contribute to the project solution
Assist in triaging and prioritizing issues related to project deployments
Communicate proactively on status, process standards, changes, gaps and workarounds clearly and succinctly to all stakeholders, including third party vendor(s) as applicable
Support process improvement activities associated with process inefficiencies and/or new functions currently not performed in day-to-day operations
Establish SLAs on systems, monitor performance and address shortfalls through new projects or process improvements
Assist business users with user acceptance testing
Other duties as assigned
ESSENTIAL SKILLS AND EXPERIENCE
Successful job applicants will be able to perform these functions. Reasonable accommodations will be made to enable individuals with disabilities to perform the essential functions.
7+ years in full-time experience in senior business analyst or manager capacity
5+ years consumer industry-facing experience
Bachelor's degree or higher in Business, Information Technology, Engineering or other related field-demonstrated experience with software development companies
Proficient use of QA testing, business analyst methodologies, system design & analysis
Proficient use of Microsoft Office programs including Word, Outlook and strong Excel skills
Proficient use of System Integration Solutions, Agile Methodology/Azure DevOps, SQL, Salesforce, Diagramming, and Data Visualization (Power BI)
Highly proficient User Story and Acceptance Criteria writing skills
Ability to explain issues and resolutions to technical and non-technical staff
Experience or understanding of application programming, database, and system design
Ability to work with cross-functional teams to provide data-driven solutions
Deep knowledge of the energy industry and retail electric provider business operations
A successful history of manipulating, processing, and extracting value from large, disconnected datasets
Be a proactive team player – we're a small team with big ambitions in doing things at speed. As we work across a number of channels, projects, and conflicting priorities, being able to navigate and juggle multiple things on the go is required as well as being proactive enough to anticipate the next steps and actions.
Comfortable working in a target-driven and fast-changing environment, and able to respond to changing business needs
Excellent analytical, organization and time management skills, with the ability to maintain a strict level of attention to detail
Ability to work well within a team environment and demonstrate a vested interest in team goals and objectives
Excellent interpersonal, verbal, and written communication skills with the ability to establish and maintain positive and effective working relationships
Self-motivated with the desire to consistently improve performance and gain further knowledge
Ability to meet deadlines, learn quickly and demonstrate effective problem solving and follow-up skills
Experience engaging with stakeholders at all levels of the organization
Ability and desire to learn new technologies and support the continuous improvement of client
Advanced leadership skills with the capacity to influence
Conflict management and resolution
Ability to multi-task, problem solve and be a strong collaborator
Ability to think strategically
Highly Motivated, Positive Attitude
Experience in multiple SDLC methodologies (i. e. Agile, Waterfall, Iterative)
Comply with company policies and procedure