People Spotlight : Andrew
Meet Andrew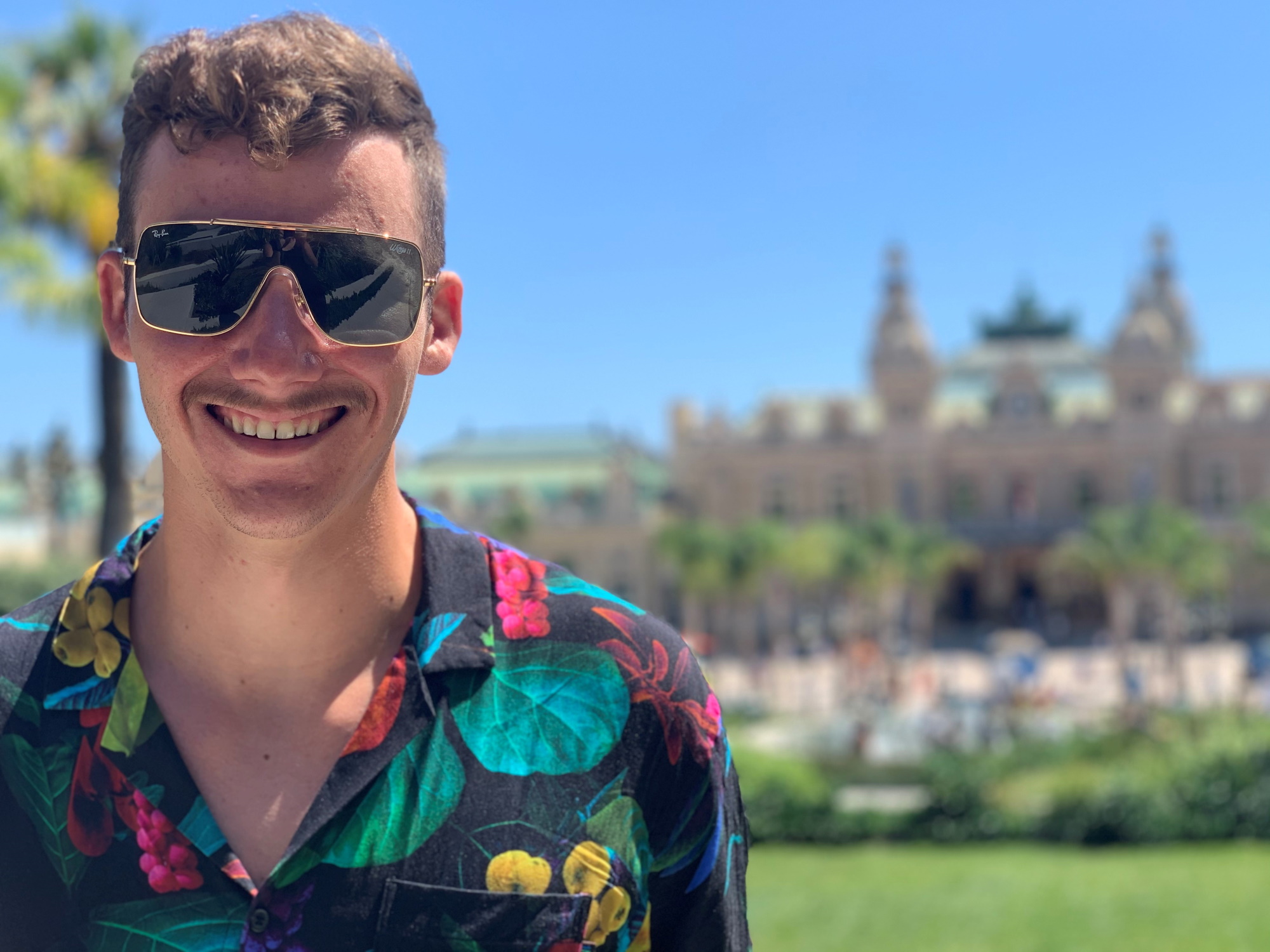 What is your background?
I grew up in Houston and attended Texas A&M University for Finance and Economics. I was part of the Trading, Risk and Investment Program (TRIP), which brings together finance majors with companies for real world experience in trading and risk management. MRE was one of the sponsoring companies and my internship with them would be the start of my career with the company. Shortly after graduation, my wife and I got married and we moved back to Houston where we lived for a few years before a two-year stint in the Netherlands.
What do you do at MRE?
I like to describe my job as a translator between our clients and our developers. I'm really good at gleaning and communicating complex technical requirements and concepts, then transcribing them for the development team.
I started at MRE as an analyst in the E/CTRM division primarily working in Endur. As part of my professional development, my career advisor challenged me to learn Salesforce. My experience in both solutions means I can help clients use the best of both worlds. In fact, I enjoy using Salesforce Flows so much that I often joke about solving world hunger with a flow (pending any system limitations of course)!
Why do you enjoy working at MRE?
It's the people. I genuinely love the people I work with. When I'm at the office and catch up with people I don't work with on a daily basis, I'm surprised to hear that they know exactly what I've been up to.
It's the people. I genuinely love the people I work with. When I'm at the office and catch up with people I don't work with on a daily basis, I'm surprised to hear that they know exactly what I've been up to.
Company Leadership actually cares about me and want to ensure I am getting the most out of my career. When my wife was first asked to move overseas for her job, I had no doubt that we should move, but I wasn't sure what that would mean for me. When I approached MRE, they didn't even hesitate. They worked with me so I could make the best decision for my family without worrying about compromising my career.
Also, MRE is a lean company and I love that I get to wear many hats and I'm not siloed into one role. Our Career Advising Program enables me to be as aggressive with my career as I want to be." On the flip side, if I need to slow down because my priorities are shifting, MRE accommodates that too.
What do you do for fun?
My wife says I'm a fitness junkie. I do a lot of endurance sports like running and riding. I race triathlons, but for the swimming portion, I just try not to drown. But really, my happy place is on a bike. Lots of people think of riding as a workout, but to me, it's where I get my best thinking done.
I actually got into riding because of MRE and the MS 150. When I was an intern with MRE, my mentor encouraged me to sign up. I didn't even have a bike, so he actually set up a bike for me and helped me train. Today, I ride about 8 hours a week, run 4 hours, plus a few hours of swimming.
How are you involved with the Bike MS?
I found one of my life's greatest passions in the process of training for the MS150.
I found one of my life's greatest passions in the process of training for the MS150. Bike MS is a really unique charity event in that while raising donations is important to the cause and funding research, it also provides individuals a way to physically stand with people with MS by taking on an incredible ride. You end up challenging yourself, inspiring others, and showing your support, all while supporting the MS Society. This year will be my first year doing it again since living in the Netherlands, and I'm glad to be back.

Do you have a "dream" bike race?
I got to do a lot of "dream races" while living overseas, but I still have a few on my bucket list:
Taiwan-Kom – The "King of the Mountain" challenge is a massive uphill climb that goes from sea-level to the top of Mount Wuling in just 65 miles.
Paris-Roubaix – Known as the "Hell of the North", Paris-Roubaix allows amateurs to ride the race the day before the actual competitive race kicks off.
Escape from Alcatraz – This triathlon starts with a 1.5 mile swim from Alcatraz to the shores of San Francisco, then an 18-mile bike race following by an 8-mile run.
Hold on, Can we talk about living overseas?
Living overseas was amazing. I fell in love with the Netherlands – which is funny because all I knew about the country prior to living there was that Amsterdam (the capital) was known for parties. As my wife and I settled in Rotterdam, we were forced out of our routines which allowed us to grow as individuals. We took lessons to learn Dutch, didn't own a car for two years, and spent as much time sitting outside of cafés just enjoying life. The experience really opened our eyes to other perspectives. Oh, and the cycling wasn't half bad either!
What skills does someone need to be successful in the role that you are in?
You need to be persistent (and stubborn). You're going to face a lot of challenges and you can't give up at the first sign of not knowing the answer. If you don't know the answer, you have to figure out who to ask and how to ask it. You also have to have curiosity and keep asking questions. When I ask a question, I rarely let them go after getting the answer – I always ask a follow-up question. You learn more when you dig deep. Being persistent and curious enable you to be a good problem solver.
What's a random fact about you that people don't know?
My wife and I actually dated for a decade before we got married, we've been together since the 7th grade. Also, I brew my own beer. We host Saturday brew days where we play board games and brew beer with friends. Once, we got a cork stuck in one of our massive containers, and it turned into a ridiculously silly adventure trying to get it un-stuck. The beer was still great.