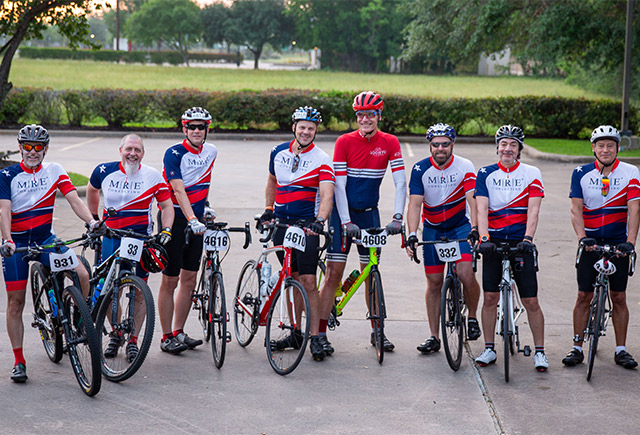 National Multiple Sclerosis Society
Keeping the Tradition Alive
Since 2003, Team MRE has raised over $1.7 million for the National Multiple Sclerosis Society, and was inducted into the National MS Society's Circle of Distinction in 2017. The Team includes participants from MRE, as well as spouses, friends, and clients. We ride together to support a great cause, promote a healthy and active lifestyle, and celebrate teamwork.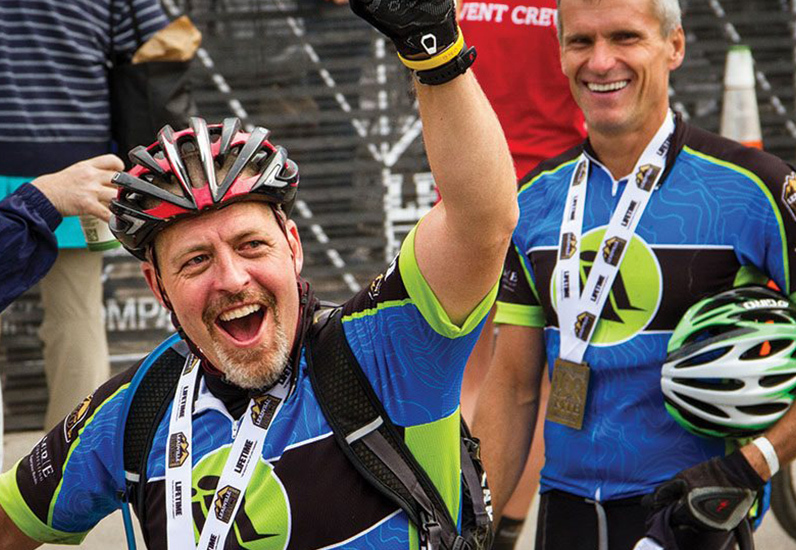 BIke mS: Texas MS150
Supporting the Cause
Supporting the cause to find a cure for MS is a personal passion for Co-founder and Vice President, Shane Merz. His mom was diagnosed with multiple sclerosis in 1986, and his dedication shows through in fundraising as well as educational efforts to help people understand the devastation that MS can have on those affected. He was recognized as a top individual fundraiser and contributor to the MS 150 raising over $130k in 2019, joining the ranks as #1 in The 2020 Club 300.
The beloved 40-year-old tradition raises awareness and fundraising for the National Multiple Sclerosis Society through a two-day, 150 mile ride between Houston and Austin. The bicycle ride is the largest event of its kind in North America and attracts more than 13,000 cyclists, 3,500 volunteers, and countless spectators and supporters. Riders raise funds to help fund research and treatments for the disease. The BIKE MS has raised more than $240 million for MS treatment and research to date.
Team MRE works together, rides together, and supports the community together.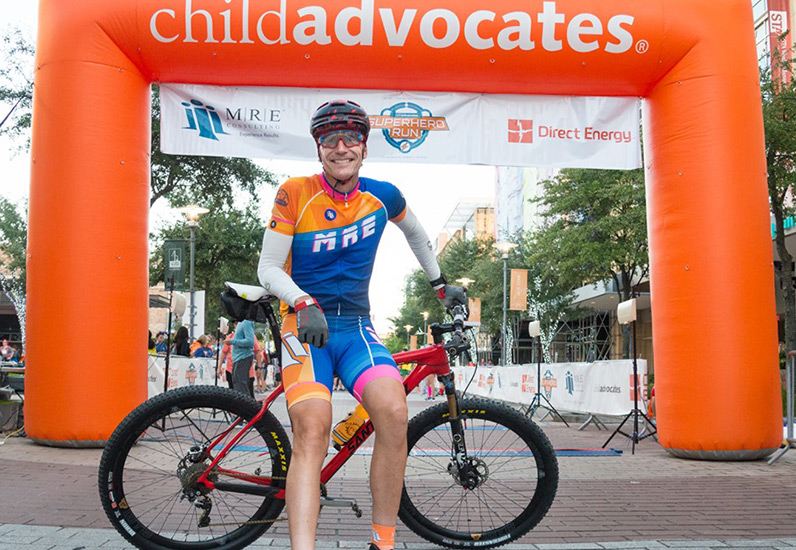 Child Advocates – Superhero Run
Continuing our Commitment
In 2015, the Superhero Run was born with the goal of raising funding and awareness for child abuse advocacy. The family-centered event sponsored by Child Advocates, Inc. is designed to engage children and recognize superheroes of all sizes. MRE was an inaugural sponsor, and we have continued our commitment as the Presenting Sponsor every year.
The Superhero Run is an event about kids and for kids. From fun activities, giveaways and prizes, beyond raising funds, the goal is to make sure every kid leaves with a smiling face and memories from an exciting day. MRE obtains exclusive prizes for every little Superhero from San Diego Comic Con to make sure the day is truly unforgettable.
As a Presenting Sponsor, we are dedicated to match our efforts not only financially, but through volunteers at the event and promotion of the event, to ensure a great experience for all the kids in attendance. Today, the event boasts up to 1,000 runners in the race!
Superheroes and heroes come in all sizes and shapes. Unfortunately, so do kids who are abused or neglected. This event is important to MRE because we care. We don't just invest in growing our company — we invest in our community. Plain as that.

Child Advocates, Inc.
Making an Impact
Families, friends, and spouses gather every year to rally behind Child Advocates and support the cause that aides impacted Houston area children since 1984. Child Advocates, Inc. mobilizes court-appointed volunteers to break the vicious cycle of child abuse, speak up for abused children who are lost in the system, and guide them into safe environments where they can thrive.
Click here to learn more about the most recent SuperHero Run.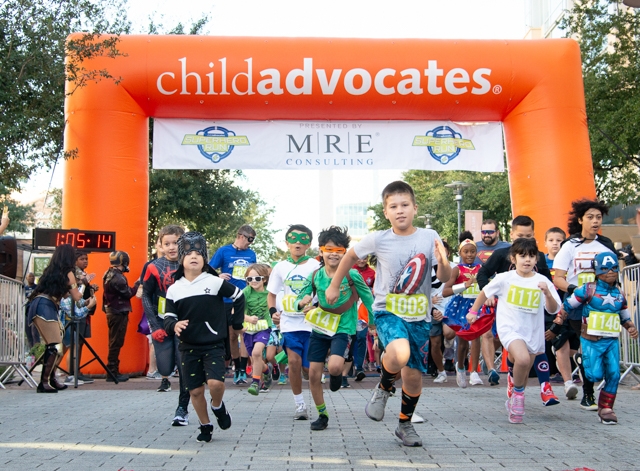 Volunteer Work
Other Community Organizations
We volunteer with other organizations throughout the year, including: