Explore Roles
Digital Marketing Consultant
Design experiences that matter
The Salesforce Practice at MRE
Join the Salesforce practice at MRE Consulting! We enable companies to improve sales operations and reimagine the customer experience, delivering capabilities that empower teams to collaborate together and work smarter. Our team is made up of Salesforce-certified experts with experience across the Salesforce Platform as well as deep industry capabilities. As a Salesforce partner, we are committed to continuous development of our team, offering continued growth opportunities and exposing our people to interesting and diverse projects. At MRE, we are proud to go the distance with integrity, expertise and personal commitment.
What does a Digital Marketing Consultant do?
Digital Marketing Consultants design and execute campaigns for clients, leveraging digital marketing leading practices and marketing automation tools. They will work with clients to understand requirements around campaign, audience data, and engagement strategy, providing feedback based on leading trends in customer experience and digital engagement.
Imagine and drive digital marketing strategies that enable our clients' business goals
Build compelling customer engagement that support business processes around lead management and conversion
Align marketing and sales organizations through marketing automation process and technology
Combine marketing experience with creative and technical skills to advise on digital marketing strategy
Provide guidance around core marketing strategies, drip campaigns, A/B testing, dynamic content, personalization, list hygiene management, and send optimization
Build multi-touch journeys, configure decision and engagement splits
Understand, document, and develop requirements related to campaigns
Design, configure and implement campaigns in Salesforce Marketing Cloud and/or Pardot, in collaboration with the technical team.
Leverage marketing analytics and customer insights to develop business strategy and advanced segmentation
Work with project teams in a waterfall or agile structure
Deliver client-facing presentations
Who you are and what you've accomplished:
You are a highly motivated marketing professional, with experience across marketing automation platforms, customer experience strategy, and project management.
Bachelor's degree in Marketing or related field or equivalent
3+ years' experience in a marketing role, with a demonstrated track record of delivering successful email campaigns and website performance
1+ years' experience with Salesforce Marketing Cloud or similar marketing automation platform such as Pardot, Marketo, HubSpot
Technical knowledge of customer relationship management, content management systems, email marketing systems
Willingness and ability to learn new technologies that drive/support/enhance marketing
Experience with Adobe Photoshop and familiarity with the rest of the Adobe Creative Suite is a plus
Excellent verbal and written communication skills with light copywriting. Ability to adapt writing style to audience and channel
Flexible and able to adapt quickly to changing priorities
B2B Marketing Experience
Apply Now
To apply, you'll need to prepare a resume and cover letter highlighting your work experience and qualifications.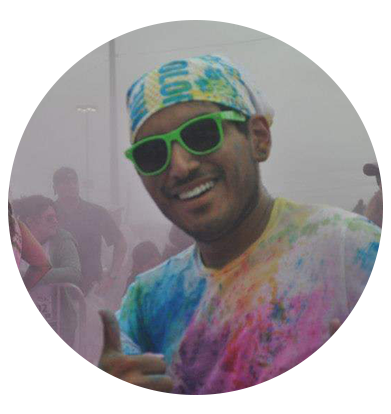 I like Flows a lot because you don't have to be a developer to create a Flow which enables you to automate complex business processes. When you're creating a Flow, you're thinking like a Developer, but you don't know it.
Keep Reading
Technical Mentorship
Learn from experienced solution architects who have delivered for different industries from energy to healthcare and for companies from start-ups to Fortune 500 companies.
Team Culture
Be part of a team that is intellectually curious, enjoys problem solving, collaborate, and have fun together. Come together with co-workers through regular social events.
Hands-on Learning
Learn when to leverage clicks over code and best practices when custom building on the platform. Develop your skills through training and certifications, while actively taking part in knowledge sharing at practice all-hands meetings.
Community
Get active and competitive: Team MRE, we work together, ride together, and support the community together.
Recognition
Be rewarded for driving results for your clients, practice, and company. Our meritocratic recognition philosophy reflects in our competitive compensation structure.
Salesforce Focus
Work with people who are passionate about putting the customer at the center of the experience and leveraging the Salesforce platform to make all things possible.
Supporting the Cause
Community Focus
We are committed to serving the community we reside in. Since 2003, Team MRE has raised over $1.6 million for the National Multiple Sclerosis Society.
Learn More