Explore Roles
Salesforce Architect
Build custom solutions to power the success of companies, applying creativity, expertise and experience.
The Salesforce Practice at MRE
Join the Salesforce practice at MRE Consulting! We enable companies to improve sales operations and reimagine the customer experience, delivering capabilities that empower teams to collaborate together and work smarter. Our team is made up of Salesforce-certified experts with experience across the Salesforce Platform as well as deep industry capabilities. As a Salesforce partner, we are committed to continuous development of our team, offering continued growth opportunities and exposing our people to interesting and diverse projects. At MRE, we are proud to go the distance with integrity, expertise and personal commitment.
What does a Salesforce Architect do?
Salesforce Architects build and deliver intelligent and robust solutions for clients. They lead technical requirements sessions, act as a liaison between clients and development staff, architect and document solutions, and develop interfaces between Salesforce and other systems.  Architects design and guide the delivery of large programs of work or multiple client engagements.  As a leader, they design scalable solutions, provide expert assistance to guide the team, and train/mentor individuals.
Translate business requirements into well-architected solutions that best leverages the entire Salesforce product suite and Salesforce best practices for the platform
Lead technical design sessions; architect and document technical solutions that are aligned with client business objectives
Manage the technical delivery of custom development, integrations, and data migration elements of a Salesforce implementation
Develop custom solutions and interfaces leveraging the Salesforce platform
Manage technical scopes and client expectations
Provide hands-on, expert-level technical assistance to developers
Must be able to delegate and lead the work
Design and manage the execution of test plans to ensure a quality solution is delivered
Demonstrate technical thought leadership
Be a credible subject matter expert to clients and partners on sales cycles and marketing events
Provide detailed estimates
Coach and mentor junior technical resources; own responsibility for ongoing technical development of technical resources on Salesforce projects
Knowledgeable on the Salesforce product roadmap and features being deployed in maintenance releases
Provide Salesforce recommended best practices for the platform
Who you are and what you've accomplished:
You are a senior Salesforce professional, with experience across Salesforce platform, customer experience strategy, and custom development solutions.
Bachelor's degree in a technical discipline or equivalent
Proven ability to design and optimize business processes and integrate business processes across disparate systems
5+ years of CRM industry experience
Minimum 3 years of Salesforce platform experience (5+ years preferred)
Expert understanding of the Salesforce product suite including Salesforce Mobile, Sales Cloud, Service Cloud, Lightning design, and the App Exchange
Configuration experience using the Salesforce point-and-click developer interface
Hands on development of Lightning Web Component Development, Aura, JavaScript libraries, CSS, and CI/CD methodologies
Understanding of the Salesforce APIs for integration and data migration activities in Salesforce
Strong background in design and development of enterprise systems as part of a complete software product lifecycle
Excellent client-facing written and oral communications skills
Multiple active Salesforce Certifications related to the architect path
Salesforce Certified Application Architect or Salesforce Certified System Architect is a plus
Apply Now
To apply, you'll need to prepare a resume and cover letter highlighting your work experience and qualifications.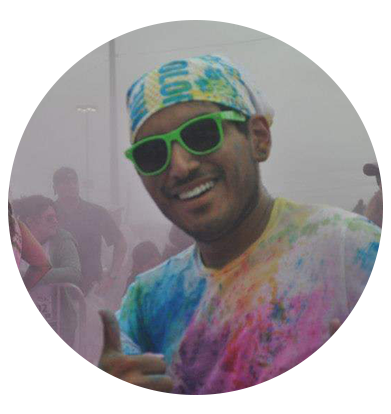 I like Flows a lot because you don't have to be a developer to create a Flow which enables you to automate complex business processes. When you're creating a Flow, you're thinking like a Developer, but you don't know it.
Keep Reading
Technical Mentorship
Learn from experienced solution architects who have delivered for different industries from energy to healthcare and for companies from start-ups to Fortune 500 companies.
Team Culture
Be part of a team that is intellectually curious, enjoys problem solving, collaborate, and have fun together. Come together with co-workers through regular social events.
Hands-on Learning
Learn when to leverage clicks over code and best practices when custom building on the platform. Develop your skills through training and certifications, while actively taking part in knowledge sharing at practice all-hands meetings.
Community
Get active and competitive: Team MRE, we work together, ride together, and support the community together.
Recognition
Be rewarded for driving results for your clients, practice, and company. Our meritocratic recognition philosophy reflects in our competitive compensation structure.
Salesforce Focus
Work with people who are passionate about putting the customer at the center of the experience and leveraging the Salesforce platform to make all things possible.
Supporting the Cause
Community Focus
We are committed to serving the community we reside in. Since 2003, Team MRE has raised over $1.6 million for the National Multiple Sclerosis Society.
Learn More